Charles Louis Kades
Charles Louis Kades was American lawyer. Bar: New York 1931, District of Columbia 1931. Decorated Legion of Merit with oak leaf cluster. Member New York State Bar Association (past chairman section on taxation), Japan Society, Sphinx Head (Cornell University), City Mid-Day Club, Phi Beta Kappa, Phi Kappa Phi.
Background
Education
Career
Attorney Hawkins, Delafield & Longfellow, New York City. Assistant general counsel Federal Emergency Administration Public Works, 1933-1937, Treasury Department, 1938-1942. Commissioned Second lieutenant infantry United States Army Reserve, 1928, advanced through grades to colonel.

Assigned to duty with general staff War Department, 1943-1945. Served with Seventh Army and 1st Airborne Task Force in Southern France operation, 1944-1945. Regional liaison officer D-Day, Alpes-Maritimes.

Landed Atsugi, Japan, 1945. Deputy chief government section General Headquarters, Supreme Command Allies Pacific, 1945-1949. Partner firm Hawkins, Delafield & Wood (attorneys and counselors), New York City, 1949-1979.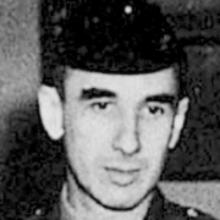 Born March 12, 1906
Nationality
1927

1930

1942

1943

1928

1933 - 1937

1938 - 1942

1943 - 1945

1944 - 1945

1945

1945 - 1949

1949 - 1979

1949 - 1979