Roy R. Romer
Roy ROMER, American politician. Colorado House of Representatives 1958-1962, Colorado Senate 1962-1966; Agriculture Advisory Committee, Colorado Board of Agriculture, Colorado Bar Assembly.
Background
ROMER, Roy was born on October 31, 1928 in Garden City, Kansas, United States. Son of Irving Rudolph and Margaret Elizabeth (nee Snyder) Romer.
Education
Bachelor of Science in Agricultural Economics, Colorado State University, 1950. Bachelor of Laws, University Colorado, 1952. Postgraduate, Yale University.
Career
Independent practice law Denver, 1955-1966. Member Colorado House of Representatives, 1958-1962, Colorado Senate, 1962-1966.

Owner, operator Arapahoe Aviation Company, Colorado Flying Academy, Geneva Basin Ski Area. Engaged in home site development. Owner chain farm implement and industrial equipment stores Colorado.

Commissioner agriculture State of Colorado, 1975, chief staff, executive assistant to governor, 1975-1977, 83-84, state treasurer, 1977-1986, governor, 1987-1998. Chairman Democratic National Committee, 1997—2000. Superintendent Los Angeles Unified School District, 2000—2006.

Chairman Governor Colorado Blue Ribbon Panel, Governor Colorado Small Business Council. Member agricultural advisory committee Colorado Board Agriculture. Chairman, lead spokesman Strong American Schools, since 2007.
Works
Board editors Colorado University Law Review, 1960-1962.
Membership
Past trustee Iliff School Theology, Denver. Member, past chairman National Education Goals Panel. Co-chairman National Council on Standards and Testing.

Member advisory board Ad Council. Former chair Democratic National Committee, now chair Democratic National Convention Committee With United States Air Force, 1952-1953. Member Democratic Governor's Association (chairman), National Governor's Association (former chairman), Colorado Bar Association, Order of the Coif.
Connections
Married Beatrice Miller, June 10, 1952. Children: Paul, Mark, Mary, Christopher, Timothy, Thomas, Elizabeth.

father: Irving Rudolph Romer

mother: Margaret Elizabeth (Snyder) Romer

spouse: Beatrice Miller

children: Paul Romer

Mark Romer

Mary Romer

Christopher Romer

Timothy Romer

Thomas Romer

Elizabeth Romer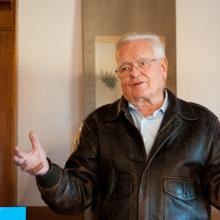 Born October 31, 1928
Nationality
1950

Colorado State University

1952

University Colorado

2006

superintendent Los Angeles Unified School District


1942 - 1952

Engaged in farming in Colorado


1955 - 1966

independent practice, law Denver


1958 - 1962

member, Colorado House of Representatives


1962 - 1966

member, Colorado House of Representatives


1975

commissioner agriculture State of Colorado


1987 - 1998

commissioner agriculture State of Colorado


1997

chairman, Democratic National Committee

Contributor  
First Name
Other Names
Spelling variants for First Name
Spelling variants for Last/Family/Name
Activities

association administrator
politician

Album
College/University

Colorado State University
University Colorado
Yale University

Career

Engaged in farming in Colorado

Description
Address
mainPhoto

law Denver

Description
Address
mainPhoto

Colorado House of Representatives

Description
Address
mainPhoto

Colorado House of Representatives

Description
Address
mainPhoto

owner

Description
Address
mainPhoto

engaged in home site development

Description
Address
mainPhoto

owner chain farm implement and industrial equipment stores Colorado

Description
Address
mainPhoto

commissioner agriculture State of Colorado

Description
Address
mainPhoto

commissioner agriculture State of Colorado

Description
Address
mainPhoto

assistant to governor

Description
Address
mainPhoto

commissioner agriculture State of Colorado

Description
Address
mainPhoto

Democratic National Committee

Description
Address
mainPhoto

superintendent Los Angeles Unified School District

Description
Address
mainPhoto

Major Achievements
Address
Works

Board editors Colorado University Law Review, 1960-1962.

Link
Works description
mainPhoto

Relatives

Paul Romer
Mark Romer
Mary Romer
Christopher Romer
Timothy Romer
Thomas Romer
Elizabeth Romer
Margaret Elizabeth (Snyder) Romer
Beatrice Miller
Irving Rudolph Romer

Religious beliefs
Views and World outlook
Quotations
Party affiliation description
Favorite Sports & Clubs
Favorite Athletes
Ethnicity details
College/University Description
Favorite Political Figures
Favorite Philosophers & Thinkers
Favorite Music & Bands
Favorite writers
Favorite Artists
Other interests
Career Description
Personality
Quotes from others about the person
Physical Characteristics
Go
up
Edit Profile