Background
Career
In 1982 he began a career as a financial advisor.

Prior to serving as a Member of Congress, Austria was a member of Ohio Senate for eight years, where he held the position of Majority Whip, and was a member of the Ohio House of Representatives for two years. Before his time in the Ohio Legislature, Austria owned a small business specializing in financial consulting.

Austria won the Republican nomination for the 7th District after nine-term incumbent Dave Hobson retired.

He was elected to a second term by defeating Libertarian John D. Anderson, Democrat Bill Conner and Constitution Party David Easton.

In December 2011, Austria announced his intention to retire at the 2012 elections. While one proposal would have seen the 10th retain roughly half of the territory from Turner and Austria's old districts, the final map drew Austria into a district that would have been over 75 percent new to him.
Connections
He and his wife Eileen have lived in Beavercreek for the past 20 years, with their three sons Brian, Kevin and Eric.

mother: Jean C. (née Brockman) Austria - nurse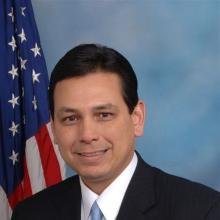 Born
October 12, 1958
(age 59)
Nationality
1982

1998 - 2000

2000 - 2009

2001 - 2009

2005 - 2008