Background
Education
Career
Intern The San Francisco Examiner, 1984. Copy editor, reporter The Daily Journal, Caracas, Venezuela, 1984-1986. Copy editor The Stockton (California) Record, 1987.

With The Tico Times, San Jose, 1988-1996. Editor, reporter Business Costa Rica, 1992-1996. Fellow Ohio State University, Columbus, 1996-1997.

Reporter The Orange County Business Journal, Newport Beach, California, since 1997.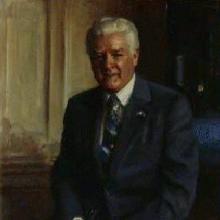 Born
July 1, 1959
(age 58)
1984

1984

1997

1984 - 1986

1984

1987

1988 - 1996

1992 - 1996

1996 - 1997

1997