Henry Harrison Bingham
Henry Harrison Bingham was a Union Army officer in the American Civil War, who received the United States Military's highest award for valor, the Medal of Honor, for his actions at the Battle of the Wilderness.
Background
Bingham, Henry Harrison was born on December 4, 1841 in Philadelphia, Pennsylvania, United States. Son of James and Ann (Sheller) Bingham.
Education
Bachelor of Arts, Jefferson College, Pennsylvania, 1862, A.M., 1866. (Doctor of Laws, Washington and Jefferson, 1906). First Lieutenant 140th Pennsylvania Infantry, August 22, 1862.

Captain September 9, 1862. Major judge advocate vols., September 20, 1864. Bvtd. major vols. August, 1864, "for good conduct and conspicuous gallantry, especially at the Wilderness, Spottsylvania and Gettysburg".

Lieutenant colonel vols., April 9, 1865, "for highly meritorious services during campaign terminating with surrender of General R. E. Lee". Colonel and brigadier general vols. April 9, 1865, "for conspicuous gallantry and meritorious services during the war".

Awarded medal of honor, August 26, 1893, for Battle of Wilderness. Honorary mustered out, July 2, 1866. Thrice wounded. Read law with Attorney-General Benjamin H. Brewster.
Career
After graduating from college Bingham accepted a commission as a first lieutenant for service in the American Civil War. Bingham enlisted in the Union Army and received a commission as a first lieutenant in the 140th Pennsylvania Volunteer Infantry on August 22, 1862.While participating in the war he fought in several battles and served as Judge advocate.

Bingham was mustered out of the service on July 2, 1866 and returned home to Philadelphia.

On December 3, 1867, President Andrew Johnson nominated Bingham for appointment to the brevet grade of brigadier general of volunteers, to rank from April 9, 1865, and the U.S. Senate confirmed the appointment on February 14, 1868.
Major achievements
Bingham County, Idaho was named in his honor.
Membership
Member 46th to 62d Congresses (1879-1913), 1st Pennsylvania District (longest continuous service of any.
Connections
Married Mary H. Alexander, February 4, 1874.

father: James Bingham

mother: Ann (Sheller) Bingham

spouse: Mary H. Alexander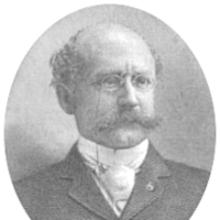 Born December 4, 1841
Died
March 23, 1912
(aged 70)
Nationality
1862

Jefferson College

March 1, 1867 - December 1, 1872

postmaster, Philadelphia


1872 - 1879

court clerk


January 1, 1872 - January 1, 1900

delegate, Republican National Conventions


1879 - 1912

Republican member, United States House of Representatives

Contributor  
Place
College/University

Jefferson College
Washington and Jefferson College

Career

Philadelphia
Republican National Conventions
United States House of Representatives

Address
Family description
Membership
Background
Membership description
Relatives

James
Ann
James Bingham
Mary H. Alexander
Ann (Sheller) Bingham

School and college years description
College/University Description
Personality
Quotes from others about the person
Physical Characteristics
Go
up
Edit Profile