Education
Career
After graduating from college Bingham accepted a commission as a first lieutenant for service in the American Civil War. Bingham enlisted in the Union Army and received a commission as a first lieutenant in the 140th Pennsylvania Volunteer Infantry on August 22, 1862.While participating in the war he fought in several battles and served as Judge advocate.

Bingham was mustered out of the service on July 2, 1866 and returned home to Philadelphia.

On December 3, 1867, President Andrew Johnson nominated Bingham for appointment to the brevet grade of brigadier general of volunteers, to rank from April 9, 1865, and the U.S. Senate confirmed the appointment on February 14, 1868.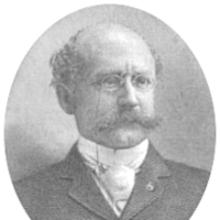 Born December 4, 1841
Died
March 23, 1912
(aged 70)
Nationality
Ethnicity:
1862

March 1, 1867 - December 1, 1872

1872 - 1879

January 1, 1872 - January 1, 1900

1879 - 1912