Peter Neal Peregrine
Peter Neal Peregrine, American archaeologist, writer. Registered Professional Archaeologist Register of Professional Archaeologists, 2000. Fellow: American Anthropological Association; member: Society Anthropological Sciences (president), American Association for the Advancement of Science, Society of America Archaeology.
Background
Career
Assistant professor Juniata College, Huntingdon, Pennsylvania, 1990—1995, Lawrence University, Appleton, Wisconsin, 1995—1998, associate professor, 1998—2005, professor, since 2005. Research associate Human Relations Area Files, New Haven, since 1995. Project director, collection of archaeology Human Relations Area Files, New Haven, 1995—2000.
Major achievements
Works
Editor: (encyclopedia) Encyclopedia of Prehistory, (book) Ancient Human Migrations: A Multidisciplinary Approach Archaeology: Original Readings in Method and Practice, Physical Anthropology: Original Readings in Method and Practice, Pre-Columbian World-Systems, Economic Analysis Beyond the Local System. Author: Mississippian Evolution: A World-Systems Perspective, Archaeology of the Mississippian Culture, Cultural Anthropology: An Introduction Using ExplorIt, Archaeological Research: A Brief Introduction, Physical Anthropology and Archaeology, Anthropology, World Prehistory: Two Million Years of Human Life.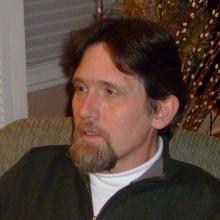 Born
November 29, 1963
(age 54)