Career
Special assistant to President for domestic affairs The White House. Special assistant to Attorney General Ed Meese United States Department Justice. Liaison President's Commission on Privatization.

Special assistant to V.P Dan Quayle The White House, deputy legal counsel. Senior fellow Citizens for a Sound Economy. Founder Federalist Society for Law & Public Policy.

Member United States Congress from 2nd Indiana District, Washington, 1995-2001. Chairman Republican Study Committee, 1999—2000. Partner Mayer Brown LLP, Washington, since 2002.

Professor economics Ball St. University School Business, since 2002. Vice chairman Federalist Society for Law & Public Policy Studies. Co-founder The Federalist Society, 1982.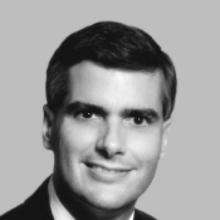 Born
June 8, 1958
(age 59)
Nationality
1980

1983

1995 - 2001

1999

2002

2002