Background
Education
Career
From instructor to associate professor University Chicago, 1962-1965. Professor, chairman history department Rutgers University, New Brunswick, New Jersey, 1965-1974. Heinz professor history Carnegie Mellon University, Pittsburgh, since 1974, chairman department history, 1986-1992, dean College Humanities and Social Sciences, 1992-2000.

Provost George Mason University, since 2000. Co-director Pittsburgh Center for Social History, 1986-1992. Chairman academy advisory council New York City College Board, 1982-1985.

Chairman Pacesetter World History commission, College Board, 1992-1995, College Board Advanced Placement World History, 1997-2006. Advisory board Liberal Education, since 2001.
Membership
Board directors Center for Arts and Culture, since 2005. President Toynbee Society, since 2007. Fellow International Society for Research on Emotion.
Member American History Society (vice president 1995-1998), World History Association, American History Association (vice president, head teaching division 1995-1998), National Board Professional Teaching Standards.
Connections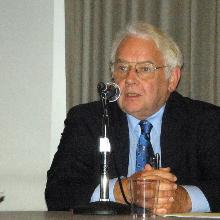 1957

1959

1963

1962 - 1965

1965 - 1974

1965 - 1974

1974

1992