Background
Career
Josefina (Señora Jose Antonio Laborde), Libertad (Señora Robert L. Moore), America (Señora Frank W. Thatcher, Junior), Fraternidad, Igualdad (Señora Bolivar Pagán), Justicia, Laura, Luz, Manuel, Eddie. Founded, 1898, Free Federal of Workingmen, P.R. Organizer Armed Forces and L., P.R. and Cuba.

Secretary Pan American Federal of Labor, since 1925. Senator P.R. Legislature, 1917-1932. Territorial delegate from P.R., 73d, 74th and 75th United States Congresses.

Editor Porvenir Social, 1898-1900, Union Obrera, 1903-1906, Justicia, 1914-1925. Home: Santurce, P.R.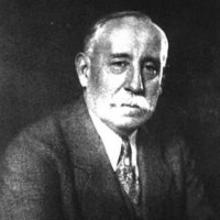 Born February 22, 1872
Nationality
Ethnicity: