Education
Career
Legislation assistant to Senator James Abdnor United States Senate, 1985-1987. Deputy staff director to the ranking representative Senate Small Business Committee, 1987-1989. Executive director South Dakota Republican Party, 1989-1991.

Director railroad division State of South Dakota, 1991-1993. Executive director South Dakota Municipal League, 1993-1996. Founder The Thune Group LLC.

Member United States Congress from South Dakota, 1997—2003. United States Senator from South Dakota, since 2005. Vice chairman United States Senate Republican Conference, 2009.

Chairman United States Senate Republican Policy Committee (RPC), since 2009.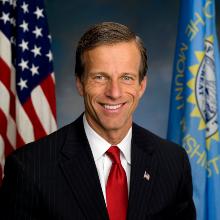 Born
January 7, 1961
(age 56)
Nationality
1983

1984

1985 - 1987

1987 - 1989

1989 - 1991

1991 - 1993

1993 - 1996

1997 - 2003

2005