Background
Career
Went to Franklin, Tennessee, 1809. Served in War of 1812. Early supporter and political adviser of Andrew Jackson.

Member United States Senate from Tennessee, 1818-1829. United States secretary of war in Jackson's cabinet, 1829-1831. His 2d wife became the center of a battle in Washington society between Jackson forces and their opponents, which contributed to reshuffling of cabinet and Eaton's resignation, 1829.

Appointed governor Territory of Florida by Jackson, 1834-1836. United States minister to Madrid, Spain, 1836-1840. An author The Life of Andrew Jackson, Major General in the Service of the United States, 1817.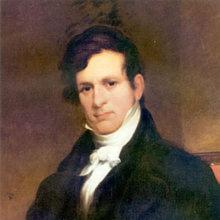 Contributor  
College/University

University of North Carolina

Career

Tennessee House of Representatives
U.S. Senate
U.S. Senate
U.S. Senate
Florida Territory
Go
up
Edit Profile