Toby Roth
Toby Roth, American former congressman, former political consultant. Named Wisconsin Legislator of Year Wisconsin Towns Association, 1978, Outstanding Freshman Congressman, 1979, Guardian Small Business, 1982-1992; recipient Golden Age Hall of Fame award, 1980-1984, Taxpayer's Best Friend award, 1980-1992. Member Veterans of Foreign Wars (honorary), Optimists (honorary), Kiwanis (honorary).
Background
Career
Republican Wisconsin State House Representatives, District 42, 1973—1979. Member United States Congress from 8th Wisconsin District, Washington, 1979-1997. Partner Flippo, Roth & Associates, 1997.

President Roth Group, 1997. Realtor Fox Valley

Member banking, finance, urban affairs committee, subcommittee finance institutions and consumer credit, international relations committee, chairman economic policy, trade committees, Africa. Served United States Army, 1962-1969, private United States Army, 1963, 1st lieutenant 44th General Hospital United States Army.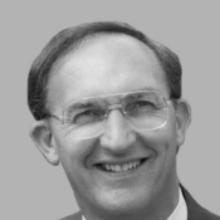 Born October 10, 1938
Nationality
1961

1973 - 1979

1979 - 1997

1997

1997

1997