Background
Education
Career
Member Minnesota House Representatives from 57B District, 1960-1978, minority leader Democratic-Farmer-Labor party, 1969—1973, speaker, 1973-1978. Member United States Congress from 5th Minnesota District, 1979—2006. Chairman Democratic Study Group.

Deputy majority whip 96th to 103rd Congresses. Member permanent select committee on intelligence 102d Congress. Chairman House Budget Committee 103d Congress.

Ranking minority member house budget committee 104th-106th Congress, member standards of official conduct committee, appropriations committee, ranking minority member subcommittee on homeland security. Former member National Advisory Commission on Intergovtl. Relations; past president National Legislation Conference.

Board regents Augsburg College.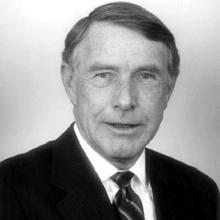 Born February 28, 1938
Nationality
1959

1962

1973 - 1978

1979 - 2006