Background
Education
Bachelor of Science in Art Education, Southern Connecticut State College. Attended, Yale University. Attended, Cooper Union, New York City.

Attended, Silvermine (Connecticut) Guild. Attended, Betzalel Art School, Jerusalem, Israel. Attended, Victoria & Albert Museum, London.

Attended, Northeastern University, Boston. Attended, Wolverhampton (England) College.
Career
Staff graphic layout and design Jarrett Press, New York City, 1960-1963. Owner, operator Unique Boutique, Jerusalem, Israel, 1964-1966. Member staff, trainer Isratypeset, 1967-1972.

Costume designer Metro-Goldwyn-Mayer, Israel, 1967-1972. Graphic designer Time-Life Book Division, Amsterdam, Holland, 1973. Originator, operator The Darkroom, Cambridge, Massachusetts, 1976-1982.

Owner, operator Elizabeth Robbins Studios, 1982-1996.
Works
Gallery showings include Hartford (Connecticut) Courant Art Competition, 1956-1959 (Best in Show award (sculpture) 1957, 2d Place award (painting) 1958, (sculpture) 1959, 3d Place award (sculpture) 1956), Southern Connecticut State College, New Haven, 1965, Yale, New Haven Group Show, 1965, Betzalel, Israel Group Show, 1970, Amalgamated Gallery, New York City, 1984, Art on the Green, Newton, Massachusetts, 1982-1986, Abrams Gallery, Cambridge, Massachusetts, 1987, Corning (New York ) Show, 1988, Metro Show, Washington District of Columbia, 1988 (Honorary Mention), Goldmine Gallery, Manchester, Vermont, 1988, Catamount Gallery, St. Johnsbury, Vermont, 1989, New England Art Glass Show, Derby Line, Vermont, 1990-1993, Pittsburgh, The Orchid As Art, 1992, 94, Ventura, California Group Show, 1992, 94, San Francisco Harvest Show, California 1993, 95. Represented in various public collections, including Amchad/Association for Hollocaust Survivors, Ramat Gan, Israel, Cobleigh Library., Lyndonville, Vermont, Northern Vermont Regional Hospital, St. Johnsbury, Vermont.

Represented in numerous private collections.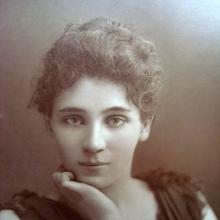 1960 - 1963

1964 - 1966

1967 - 1972

1967 - 1972

1973

1976 - 1982

1982 - 1996