Jerome Klapka Jerome
Jerome Klapka Jerome was an English writer, humorist and playwright. During his life he also worked as a school teacher, a reporter, an attorney assistant and an actor. The most famous book is «Three Men in a Boat (To Say Nothing of the Dog)». There are many other works include the collections «Idle Thoughts of an Idle Fellow» and «Second Thoughts of an Idle Fellow», «Three Men on the Bummel» and other novels.
Background
Jerome Klapka Jerome was born on May 2, 1859 in Walsall (Staffordshire). His middle name is not some sort of a funny nickname, his father named him in honor of his friend, the Hungarian general György Klapka. The family was not well-off. Jerome K. Jerome's father was not successful with any of his undertakings and, by the time the boy was two, he had been a complete bankrupt. The family moved to the East End in London – an area of the poor and the workers.
Education
Career
Jerome left school at the age of 14, working first as a railway clerk, then as a schoolteacher, an attorney assistant, an actor, and a journalist.He expressed his accumulated experience in theater work in his first book «On the Stage — and Off: The Brief Career of a would be Actor» in 1885. But it was with the publication of his next books, The Idle Thoughts of an Idle Fellow (1886) and Three Men in a Boat (1889), that he achieved great success; both books were widely translated. From 1892 to 1897 he was a coeditor (with Robert Barr and George Brown Burgin) of The Idler, a monthly magazine that he had helped found, which featured contributions by writers such as Eden Phillpotts, Mark Twain, and Bret Harte.

In 1892, Jerome and his friends organized an illustrated monthly magazine «Idler». It gained a hefty popularity and it published Mark Twain, Robert Stevenson, Bret Harte. In 1897, financial difficulties forced the writer to abandon the editorship in favor of creativity, he wrote «Sketches in Lavender, Blue and Green». Being fond of travel, Jerome spent a lot of time in Germany. In 1899 he visited Russia, to which he devoted one of the chapters of his book «Idle Ideas in 1905».

In 1900 he created a sequel to famous «Three Men in a Boat (To Say Nothing of the Dog)» – «Three Men on the Bummel». Jerome wrote a lot of other works – novels, plays, essays and memoirs.

During World War I, in 1914, a 55-year-old writer went to the battle-front in France as a volunteer. There he delivered the wounded from the fighting on the ambulance.

Retaining the love for life until the very end, the writer spent his last years in Buckinghamshire, on his own farm called "Monash Area". Jerome K. Jerome died on June 14, 1927.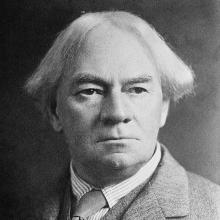 Born May 2, 1859
Died
July 14, 1927
(aged 68)
Nationality
Ethnicity: