Nik Roos (Noisia)
Noisia, stylized as NOISIΛ ('VISION' rotated 180°), is a Dutch electronic music trio consisting of members Nik Roos, Martijn van Sonderen and Thijs de Vlieger from Groningen, The Netherlands. They now produce a wide variety of music including drum and bass, dubstep, breakbeat and house music. Noisia perform across the world and own three record labels (Vision, Division and Invisible Recordings).
Career
After a few fruitful collaborations with Martijn, who had been involved in music (hip hop production/classical piano) for quite a while before he hooked up with Nik and Thijs, Martijn was added to the Noisia team.



After a while the Internet was discovered as a great way to acquire musical knowledge and to get feedback on productions. Also, the first NOISIΛ tune that received interest from a real label (Mayhem's Shadow Law Recordings) was found on a production message board, this interest was a big motivation to improve the sound of NOISIΛ's productions. An investment in studio-equipment and a dedication to sound design, mixdown and arrangement got things moving, and February 2003 saw the birth of the recording that was going to be the first released NOISIΛ tune; "Tomahawk" by NOISIΛ & Mayhem on Paul Reset's Nerve Recordings imprint. The flip of that was Silicon, which was written in the hangover-days after Mayhem's short but productive stay. Silicon/tomahawk was released in August 2003, and after that things gradually started rolling.



For a time between 2005 and 2009, NOISIΛ also released tracks under the name "Drifter", encompassing the lighter side of Drum and Bass known as Liquid Funk, as well as releasing a EP under the name "Hustle Athletics" on Love Break Recordings. They later decided to go back to releasing all their music under the name "NOISIΛ" so as to not confuse the audience and to avoid being "pigeon holed" into different genres with different names.



NOISIΛ have released music on major Drum & Bass labels such as Teebee's Subtitles, Goldie's Metalheadz, Rob Playford's Moving Shadow, Ram Records, Virus Recordings and Renegade Hardware. They have also collaborated with well-known drum and bass artists Cause 4 Concern, Teebee, Phace, Black Sun Empire, Bad Company UK, Dom & Roland, and The Upbeats. They have remixed Konflict's Messiah, Pendulum and The Freestylers' Painkiller and have been remixed by artists like Teebee and Matrix, in addition to other remixes.



The Dutch collective has also received extensive airplay on BBC Radio 1, a notable example being their House/Breaks track Gutterpump (released on Passenger Records).



Eventually Robbie Williams showed interest in working with NOISIΛ, asking them to remix his cover of Manu Chao's Bongo Bong and Je Ne T'Aime Plus, which they turned into a hard-hitting House track soon to be released on the major record label EMI. A Drum and Bass remix of Moby's 'Alice' has also been released to critical acclaim and to a good reception from Moby himself - "We've had some really good remixes done for 'Alice' one of my favourites is the drum and bass remix done by NOISIΛ."



Early 2007 saw the release of Tasha Baxter's Colour of Me, an album entirely produced by NOISIΛ. They met Baxter and bandmate Andre Scheepers on the internet, and after conjoined efforts on the first demo's, the two-member band was signed to EMI South Africa. It took more than a year to complete the project, the end product being a pop flavoured album carrying many different musical influences, like Reggae, Drum & Bass, or regular Pop.



In June 2008, they released FabricLive.40, a mix CD on the fabric label that includes many of their own tracks. The mix spans several genres and tempos.



NOISIΛ completed a remix of 'Omen' for The Prodigy to accompany its release in February 2009.



In Summer 2009, NOISIΛ produced Hadouken!'s second album, For the Masses, released in 2010.



In recent times, NOISIΛ have remixed Skrillex's Scary Monsters and Nice Sprites, as well as deadmau5's Raise Your Weapon.



NOISIΛ have also written music for short films as well as various video games, including Midnight Club 3: Dub Edition, Wipeout Pulse, Wipeout HD, and Wipeout HD Fury. They also produced "The Tide", which was featured on Dance Dance Revolution Universe 2 and "Stigma" intro of Gran Turismo PSP. Their song Groundhog was featured twice in DJ Hero, first as a Mashup with Motörhead's Ace of Spades '08) then later as a beat juggle by the Scratch Perverts. A remixed version of Groundhog can also be found in the soundtrack of MotorStorm: Pacific Rift. The group also collaborated With Klaus Badelt, to provide a series of remixes for the MotorStorm: Apocalypse soundtrack. The 16 Bit remix of "Machine Gun" was featured in the "Stranded" Trailer for the upcoming video game Far Cry 3, and "Could This Be" and "Machine Gun" was used on SSX.



On February 27, 2012 Noisia released a special edition of their album Split the Atom on Deadmau5's acclaimed label mau5trap.



On June 27th, 2012 NOISIΛ posted a sample on their Facebook page, and YouTube channel from the upcoming DMC (Devil May Cry) soundtrack. They confirmed that they had been working on it for a while, and that so far, they have produced over 3 hours of audio for the game.
Major achievements
Discography

Singles

VSN 001 The Tide / Concussion

VSN 002 Lost Cause (with Mayhem) / Choke (fort MC Verse)

VSN 003 Bad Dreams / Omissions

VSN 004 Exodus (with Mayhem) (fort KRS One)

VSN 005 Collision EP

VSN 006 Alice remix

VSN 007 Stigma / Crank

VSN 008 Split the Atom - Vision EP

VSN 009 Brain Bucket (with Ed Rush & Optical) / Falling Through (with Spor)

VSN 010 Friendly Intentions / Displaced

VSN 011 Program (with Phace) / Regurgitate

VSN 012 Imperial EP

SYNDROME 003 Outsource remix / New Deal

SUBTITLES 037 Hub Cap / Backdraft

SUBTITLES 042 Monster EP

SUBTITLES 056 Shower for an Hour / Moon Palace

SKINT 138 Gutterpunk

SHA 005 Brainstitch / Deeper Love

SHA 017 Brainstitch / Back To Your Roots

RAM 059 Facade / Moonway Renegade

RAM 067 Facade Very Important Person / Skanka

RAMM81D Deception

QRNUK 006 Splash Step / Diplodocus

PASA 028 Gutterpump

NSGNL 003 Mammoth / Sore Point

NSGNL 004 CCTV / Factory 5

NONVOGUE 002 Creep Out / The Bends

NERVELTD 001 Silicon / Crisis

NERVE 009 Silicon / Tomahawk

MSXEP 036 Block Control

MET 079 The Bells / Last Look

LOVEBRKZ 002 Lekker EP

LOVE 006 Fade to Grey

FOKUZLTD 002 Cloudshine / Dry tears

ENM 002 Afternoon Delight / Angel Eyes

DNT 039LTD Contact Noisia Remix

DVSN 001 Yellow Brick / Raar

DVSN 002 Seven Stitches / Groundhog

DVSN 003 Mordez Moi / B.R.U.L.

DVSN 004 Split the Atom - Division EP

DVSN 005 Machine Gun EP

DVSN 006 Split the Atom EP

DVSN 007 Alpha Centauri / Excision & Datsik Remix

CITRUSPACK 001 Citrus Sales Pack part 1

CITRUSLP 002CD No Escape remix / The Vulture

CITRUS 015 Massada / Lifeless

CITRUS 017 Lockjaw / Absolom

CITRUS 020 Homeworld / Outsource

ATG 019R Painkiller The Remixes

INVSB 001 Floating Zero

INVSB 002 Underprint

INVSB 003 Hybris EP

MAU5 038 Tommy's Theme

MAU5 043 Could This Be

Albums

VSNCD Split the Atom

FABRIC 080 FabricLive.40

MAU5 049 Split the Atom Special Edition


Personality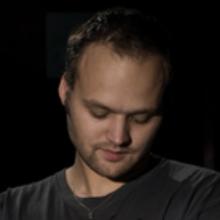 Born
September 14, 1978
(age 39)
Nationality
Ethnicity:
Contributor  
Spelling variants for First Name
Spelling variants for Last/Family/Name
Middle Name
Full name, name spelling variants, pseudonym
Career
Major Achievements

Discography Singles VSN 001 The Tide / Concussion VSN 002 Lost Cause (with Mayhem) / Choke (ft. MC Verse) VSN 003 Bad Dreams / Omissions VSN 004 Exodus (with Mayhem) (ft. KRS One) VSN 005 Collision EP VSN 006 Alice remix VSN 007 Stigma / Crank VSN 008 Split the Atom - Vision EP VSN 009 Brain Bucket (with Ed Rush & Optical) / Falling Through (with Spor) VSN 010 Friendly Intentions / Displaced VSN 011 Program (with Phace) / Regurgitate VSN 012 Imperial EP SYNDROME 003 Outsource remix / New Deal SUBTITLES 037 Hub Cap / Backdraft SUBTITLES 042 Monster EP SUBTITLES 056 Shower for an Hour / Moon Palace SKINT 138 Gutterpunk SHA 005 Brainstitch / Deeper Love SHA 017 Brainstitch / Back To Your Roots RAM 059 Facade / Moonway Renegade RAM 067 Facade VIP / Skanka RAMM81D Deception QRNUK 006 Splash Step / Diplodocus PASA 028 Gutterpump NSGNL 003 Mammoth / Sore Point NSGNL 004 CCTV / Factory 5 NONVOGUE 002 Creep Out / The Bends NERVELTD 001 Silicon / Crisis NERVE 009 Silicon / Tomahawk MSXEP 036 Block Control MET 079 The Bells / Last Look LOVEBRKZ 002 Lekker EP LOVE 006 Fade to Grey FOKUZLTD 002 Cloudshine / Dry tears ENM 002 Afternoon Delight / Angel Eyes DNT 039LTD Contact Noisia Remix DVSN 001 Yellow Brick / Raar DVSN 002 Seven Stitches / Groundhog DVSN 003 Mordez Moi / B.R.U.L. DVSN 004 Split the Atom - Division EP DVSN 005 Machine Gun EP DVSN 006 Split the Atom EP DVSN 007 Alpha Centauri / Excision & Datsik Remix CITRUSPACK 001 Citrus Sales Pack part 1 CITRUSLP 002CD No Escape remix / The Vulture CITRUS 015 Massada / Lifeless CITRUS 017 Lockjaw / Absolom CITRUS 020 Homeworld / Outsource ATG 019R Painkiller The Remixes INVSB 001 Floating Zero INVSB 002 Underprint INVSB 003 Hybris EP MAU5 038 Tommy's Theme MAU5 043 Could This Be Albums VSNCD Split the Atom FABRIC 080 FabricLive.40 MAU5 049 Split the Atom Special Edition

Family description
General Info
Background
Career Description
Go
up
Edit Profile