Millicent Armstrong (Millicent Sylvia Armstrong)
Education
Millicent was educated at Shirley, Woollahra, matriculated in French and Latin in 1905

entered Sydney University to study arts, following her two older sisters, Ina Beatrice and Helen Daphne. She gradutated BA with first class honours in English in 1910. Millicent's sister, Helen, with whom she would collaborate on plays and a novel, graduated with first class honours in French, English and German in 1902.
Career
Millicent Armstrong wrote plays and an unpublished novel, "Five Pretty Sisters" with her sister, Helen. None of her wartime writing survives, but the plays she wrote in Australia were well received and prize-winning. Eleven plays survive and some have been republished in collections.

Armstrong's first post-war play was Fire, won third prize in the Sydney Daily Telegraph playwriting competition in 1923.

In the same year, Drought, a play about a Macedonian immigrant farmer committing suicide just before a destructive drought ends, won the Rupert Brooke Prize, which had been instituted in 1919 by the Old Collegians Association of the Presbyterian Ladies College of Melbourne in commemoration of peace.The play was chosen from over 100 submissions, winning the award for the best one act play written by an Australian or New Zealander. It was produced at the Playhouse, Melbourne, in June 1924. In 1934 it was one of three prize winners in the International One-Act Play Theatre's 1934 competition and was produced at St Martin's Theatre, London on June 3, 1934. Drought was also broadcast from London by the B.B.C. on 11 December 1934 and 3KZ (Melbourne) 10 May 1938.[9] The play was published in London by Harrap, 1934: Prize One Act Plays and then in a collection of Armstrong's plays, Plays in One Act in 1958.

Also published in Plays in One Act are Thomas, first produced by the Armidale Theatre Club, Armidale, New South Wales in 1959; and Penny Dreadful which was first produced by the Diamond Valley Drama Group at the Arrow Theatre, Melbourne, 8 August 1961.

The play At Dusk was published in the 1937 collection Best Australian One-Act Plays editing by Tom Inglis-Moore and William Moore. A sinisterly dramatic play about two sisters who live in the Australian bush, one of whom dies of fright after encountering a vicious man from her past, is described as 'plunder[ing] the 'frontier mentality' which usually saw women scripted as saviours rather than victims of intolerably discriminatory situations.' At Dusk had a rich performance history and was produced by the Sydney Drama Society in 23 July 1938, by the Sydney Players' Club in 1939, the Maryborough Arts Society (5 June 1954) and at the Napier Street Theatre, South Melbourne, c.1993. It was toured by Phoenix Productions in 1956 (dir. Musgrave Horner), among other productions.

Armstrong's other plays included:

The Mood Sets (1958)

Goblin Gold (c. 1938)

Windward (unknown date)

Nina (c. 1936)

The Unfortunate Archibalds (1931) was written with Millicent's sister Helen.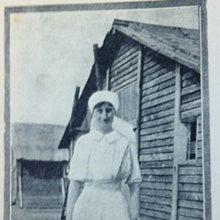 Born May 1, 1888
Died
November 18, 1973
(aged 85)
Nationality
Ethnicity: