Henry Ng (Henry Ng Han Whatt)
Background
His younger three siblings – Patrick Ng Bee Soon, Ng Bee Bee, Jane Kimberly Ng Bee Kiok – are Deputy Chairman, CEO and Executive Director at Pan-United respectively.

Henry Hg is married and has four children. He currently resides in Singapore. According to Forbes.com,he is #29 of Singapore's 40 Richest people, with net worth of $510 million as of July 2012.
Career
Owns two-thirds of Pan-United, Singapore's biggest cement supplier, together with 3 siblings. The company is benefiting from spurt in infrastructure projects. He formed joint venture in Vietnam; bought 80% stake in Pacific Granitama, Indonesian granite miner.He stepped down as deputy chairman in favor of brother Patrick.

He is a director of several subsidiaries in Pan-United Group.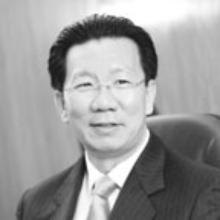 1991 - July 10, 2007

December, 1991 - July 10, 2007

March, 1997 - April 23, 2009

March, 1997 - January, 2004

July 10, 2007 - October 24, 2007

April, 2009 - March 1, 2011