Tammin Sursok (Tammin Pamela Sursok )
Tammin Pamela Sursok is a South African-born Australian citizen actress and singer-songwriter. Sursok is best known for her roles as Dani Sutherland on Home and Away, Colleen Carlton on The Young and the Restless and Jenna Marshall on Pretty Little Liars. In 2005 she released her only album to date, Whatever Will Be.
Background
Tammin Sursok was born to Daryl and Julie Sursok in Johannesburg, South Africa. At the age of 4, she emigrated to Sydney, Australia with her family. Her mother Julie is a classically trained pianist and guitarist and as a result, Sursok was brought up surrounded by music. At a young age, Sursok was involved with the Sydney Youth Musical Theatre, where she pursued her interests in acting, music and dance. She also studied with the Trinity Speech and Drama College and graduated with a high distinction. Sursok was educated at Ravenswood School for Girls, in Gordon, Sydney, studying speech and drama in her final years of school. She won her part in the long-running Australian drama series, Home and Away at the end of 1999 after completing Year.
Education
Career
Acting

In 2000 Sursok was cast in the Seven Network soap opera television series Home and Away. Sursok portrayed the role of Dani Sutherland, a teenager rebelling against her parents decision to move to Summer Bay. The following year Sursok won the Logie Award for "Best New Female Talent" for her performance as Sutherland. In 2002 she was selected as Junior Youth Ambassador for New South Wales. In 2003 she received the Australian Centenary Medal for her "Service to Australian Society and Acting". In 2004 she left the series after four years to fully focus on her budding music career. The same year she was nominated for Australian of the Year.

In 2006 Sursok relocated from Australia to Los Angeles, California to concentrate on her acting career. That same year she made her film debut in a bit-role in the film Aquamarine. The following year she appeared on the CBS sitcom television series Rules of Engagement. The same year she successfully auditioned for the role of Colleen Carlton in the American soap opera television series The Young and the Restless. Sursok was the third actress to portray the role of Colleen Carlton. Her performance received praise from both critics and viewers. The following year she was nominated for "Outstanding Younger Actress in a Drama Series" at the Daytime Emmy Awards for her role on the series. In 2009 she announced she was leaving the series to pursue other opportunities. Her character's onscreen death was met with both positive and critical reviews. In 2009 Sursok starred in the Nickelodeon made-for-television musical film Spectacular!. Sursok portrayed the role of Courtney the lead singer of a high-school choir Spectacular which is fading in popularity convinces a troubled aspiring musician in an attempt to regain their popularity. Sursok recorded over three-tracks for the films soundtrack which debuted at 44 on the US Billboard Hot 100. The film premiered on February 16 2009 to over 3.7 million viewers and mixed reviews from critics. From July 2010 to January 2011 Sursok had a recurring role on the Disney Channel Original Series Hannah Montana. She appeared in a total of eight episodes.

In 2010 Sursok was cast in ABC Family's planned television adaptation of the Sara Shepard teen mystery book trilogy Pretty Little Liars. Sursok was cast as Jenna Marshall a teenage girl who is left blind after a prank gone wrong. The series premiered in June that same year to over 2.47 million viewers. In the third season Jenna regains her eye sight back. The role is marked as Sursok's most well-known date internationally. As of October 23, 2012, Sursok has appeared in 35 out of 60 episodes of the series.

Music

From 2004 to 2005 Sursok was recording her debut album under Sony BMG Records. To promote the record, she released two singles from the album, prior to its release. The first was "Pointless Relationship" which was successful in Australia. The song debuted at #7 on the Australian ARIA Charts, and soon moved up to its peak position of #5. It spent a total twenty weeks in the ARIA Top 100 and was accredited Gold. 'Pointless Relationship' was the most added track to radio in its debut week and was #1 on the Australian Top 100 Radio Airplay Chart. The single was planned for a UK release on 5 September 2005 and then 19 September 2005, but was cancelled due to Tammin being contracted to a movie, which failed to materialize. Her next single Whatever Be Will Be was released on March 28, 2005. It was later covered by American singer Vanessa Hudgens. The full length album was released on May 22, 2005. It was received to positive acclaim. The third and final single "Its A Beautiful Thing" was released on July 24, 2005. It charted 30 on the Australian ARIA Charts and stayed in the top one hundred for twelve weeks.

Sursok took a break from music, but in 2009 she starred in the Nickelodeon Musical film "Spectacular!" The soundtrack was released on February 3, 2009, and recorded in 2008. Sursok appeared on seven songs from the album, including two solos. The soundtrack peaked at #44 on the Billboard 200.


Personality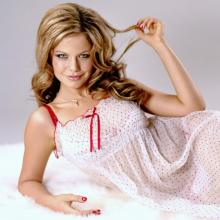 Born
August 19, 1983
(age 34)
Nationality
Ethnicity: