Education
He was intelligent and interested in machinery when he was a child. At the age of 12, Zhan went to US to study.

As one of the earliest Chinese students studying abroad, he was the first Chinese that became a member of the American Engineers' Association.

After graduating from Yale University in 1881, he returned to China.
Career
When construction of the well-known Beijing-Zhangjiakou Railway began in 1905, Zhan Tianyou was appointed as the chief engineer. He succeeded in building the zigzag upwards railway after overcoming the gradient problem by switching back the line. Moreover, he initially used two locomotives instead of one -- one pulling, and another pushing the train over the area. The railway was completed in 1909, two years ahead of schedule. It added a brilliant page in the history of Chinese railway construction.

After the Beijing-Zhangjiakou railway was open to traffic, he led a team to extend the railroad to the west of Zhangjiakou. Later, he acted as chief designer in the construction of several other railways in China.

After the 1911 revolution, Zhan Tianyou was appointed chief engineer of the Yue-Han Railway Corporation and built railways from Guangzhou to Shaoguan and from Wuchang to Changsha. In 1913, he became a high official in the Ministry of Communications in the Republic of China. In the same year, the China Engineer Association was founded and Zhan Tianyou was elected chairman.
Major achievements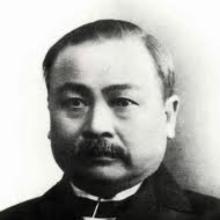 1878 - 1881

1905 - 1910

1911 - 1913

1913