Jiguang Qi (Yuanjing, Nantang, Mengzhu)
Qi Jiguang was a general, who battled against Pirates. For more than 10 years, Qi Jiguang led his fleet to fend off many attacks in the coastal areas. He was best remembered for his courage and leadership in the fight against Japanese pirates along the east coast of China, as well as his reinforcement work on the Great Wall of China.
Background
Career
Qi Jiguang fought in no less than 80 large and small battles before finally eradicating his enemies. Qi Jiguang was honoured as a national hero, and the army he led became known as the 'Army of Qi". Qi Jiguang guarded the Min, Zhe and Yue coastal areas from foreign attacks.

In AD 1555. Qi Jiguang assumed duty at Zhejiang. A group of 50 to 60 pirates penetrated deep into the region after they landed. They killed and robbed wherever they went. They crossed the new pass in the north of Hangzhou and entered Lang county in Anhui via Chun'an. They moved near Wuhu, circled round Nanjing, and moved to Yixing before finally turning back to Wujin. Although this group was eliminated, it is believed that they killed more than 4.000 Ming soldiers.

Soon after Qi Jiguang arrived at Zhedong, he victorious war against the pirates at Longshan. He coordinated operations with the people in Cixi and won all three battles that he fought with the pirates.

During the 16 years that Qi Jiguang held office at Jizhou, he displayed extraordinary valour and military ingenuity in defeating the pirate raiders. He rose to prominence and restored peace in Jizhou. He was honoured as a brilliant general with a clear conscience.


Major achievements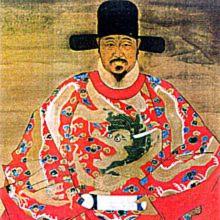 Contributor  
Awards
Works

Treatise: The Records of Military Training
Go
up
Edit Profile