Carl Ludvig Engel
Under the architectural leadership of Carl Ludwig Engel, Helsinki was transformed in the early 19th century into a fitting capital for the young Grand Duchy. When Engel became director of the office responsible for public construction, the neoclassical style that he favoured became widely disseminated in Finland.
Background
Education
According to his final certificate, he had drawn plans for a school and an office building, for mills and for grain stores. The document also emphasises Engel's elegant style of drawing.

Engel's teachers were Berson, Rothe and David Gilly. He had especially close relationships with Berson and Rothe, collaborating with them later; and even from Finland he corresponded with Rothe in particular. Engel does not appear to have had an especially close acquaintance with Friedrich Gilly or Karl Friedrich Schinkel, both of whom studied at the academy at the same time.
Career
In collaboration with Berson and Rothe, he designed the Neuruppin town hall, the still-preserved St Mary's Church (1801-04) there and the Zittau town hall. The work done with Rothe involved utility buildings. Engel's surviving curriculum vitae of 1808 mentions Kalisch and Königsberg, and mills built at Warsaw, Wraclawck, Nackel, Posen, Sieradz and Stolpe in 1805 and 1806. It is not known whether these have been preserved. In addition, Engel is known to have made 60 drawings for dam installations, mills and water pumps. Engel's years of work in Berlin were thus of a very technical nature, and his interest in building technology stayed with him; he later published a number of articles on the subject.

As a result of the Napoleonic Wars, building activities stagnated in Prussia, and in 1808 Engel applied for the post of municipal architect in Tallinn. He started there in 1809, but there is relatively little information concerning his activities. In one of his letters, he lists a large number of structures that he had designed; but the location of only a few of these can be determined, and, with a few exceptions, they have since been demolished. The only works which can be attributed with certainty to Engel are the houses at 15 Vene and 8 Puhavaimu Streets, and extensions to 16c Uus Street.

In 1813, Engel complained that he had no work, and in April 1814, he asked the Tallinn Council for permission to go to St Petersburg for three weeks; he had already visited the city two years earlier. In the very same month, Engel moved to Turku to work for a St Petersburg industrialist named Loman on a two-year contract. His wife and two children were still living in Tallinn.

Engel went to Turku to design extensions to Loman's sugar factory there. The job proved to be a turning point in his life. He became acquainted with the University's professor of Physics, Gustav Gabriel Hällström, from whom he received the task of designing the Turku Observatory. But the most important factor as far as Engel's future was concerned was his contact with the prominent political figure Johan Albrecht Ehrenström.

In 1812, Helsinki had been proclaimed the capital of the Grand Duchy of Finland, and the same year saw the confirmation of a town plan according to which Helsinki was to be rebuilt so as to reflect its status as a capital. A rebuilding committee was established in Helsinki for this purpose, and Councillor of State Ehrenström was - though against his will - elected as its chairman.

The rebuilding of the town began immediately, in 1812, but involved only private houses. The reason for this was that Ehrenström had no confidence in the ability of the fortifications officers working in the town - mainly at Viapori (Suomenlinna) - to design the demanding public buildings for a capital. Thus he was feverishly looking for an architect who was up to the task. In one way or another, he heard of Engel, and at Ehrenström's suggestion, they met in Helsinki in October 1814. During the visit, Ehrenström evidently prevailed upon Engel to become the architect for the rebuilding committee. Thus, in the same year, Engel had already produced designs for the stock exchange that was to be built in Helsinki and for a theatre and restaurant building. The drawings for the stock exchange have been preserved, but the plan was not put into practice. Ehrenström wrote enthusiastically to Carl Walleen, a member of the Committee for Finnish Affairs in St Petersburg, proposing the engagement of Engel as the rebuilding committee's architect. Walleen's response was qualified; he suggested that a student of the St Petersburg Academy of Arts also be employed for the task, so that St Petersburg's leading architect, Giacomo Quarenghi, could always check the plans.

Engel's work on the sugar factory finished in spring 1815, and at Loman's suggestion, he accompanied his employer to St Petersburg. The family now came as well. Ehrenström had written a letter of recommendation concerning Engel, and this was presented both to Walleen and to Minister State Secretary Rehbinder. Engel's time in St Petersburg led to his finally adopting the St Petersburg Empire style and Palladianism while drawing designs for a theatre in St Petersburg and a church in Moscow. He also studied the building technology of St Petersburg and published articles on it in German journals.

Negotiations on Engel's appointment as architect to the rebuilding committee continued, and in this connection the building plans were shown to Alexander I. Engel and his family were already considering returning to Berlin - where he had been offered an official post - when finally, at the beginning of 1816, a contract was concluded, and Engel was already in Finland by the spring of that year.

Engel's activities in Finland fell into two distinct periods. From 1816 to 1824, he worked as the rebuilding committee's architect, being responsible for the design of public buildings but also producing plans for private clients. In 1824, he replaced Charles Bassi as director of public construction, a post which he retained until his death in 1840. In its entirety, the body of Engel's architectural work in Finland is extraordinarily large; and - like his activities in Berlin and Tallinn - it demonstrates an exceptional capacity for work and at the same time a certain facility in design work. In addition, he was extremely skilled at drawing and tinting.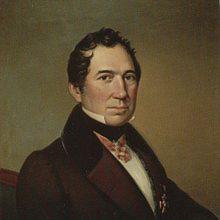 Born July 3, 1778
Died
May 4, 1840
(aged 61)
Nationality
Ethnicity:
1800 - 1804

1804 - 1808

1809 - 1814

1814 - 1815

1816 - 1824

1824 - 1840