Eino Leino
Eino Leino was a poet and the first writer to use Finnish fluently for all artistic purposes. From a basis in popular tradition and the Kalevala Leino's work broadened in the direction of European literature, and he became an intellectual cosmopolitan. Aware of his destiny, Leino was a fighter adn artist with whom Finns still feel a close kinship.
Background
Leino was born Armas Einar Leopold Lonnbohm at Hovelo Farm at Paltanicmi m the Pa]tamo district on 6 July 1878, the seventh and youngest ton of the surveyor Anders Lonnbohm and his wife Anna Emilia. There were ten children in all in the family. Leinos father was descended from the Mustonen family of Lipcri in Karelia- Anna Emilias father was the army captain Karl I fenrik Kyreniui, who came from a family that included both clergymen and soldiers and who ownedTukoslahti Farm near Sortavala; her mother, Emilia Katharina Schwindi, was the daughter of a Kakusalmi bailiff and coloneL

As the youngest child in a large family, Leino was in a special position. Jn hi* childhood he was Lonely and surrounded by adults. Early on, books and the world of his imagination became his most important companion*. He rurned into a prematurely old child. His brother Kasimir Leino was already an important cultural figure in Finland. Kasimir had a great future ahead of him: hut it rurned into a tragic one. which Eino experienced at clo*e quarter* during the period of his own greatness.

Leinos attitude to life and literary output were also influenced by the feeling of loneliness and orphanhood brought about by the early death of hi* father. Leinos father died in 1890, and his mother in 1895, rhe year in which he entered university. The death of his mother left in him an emotional void which no later Jove relationship was able to fill.
Education
Detachedness was one of the strongest features of Leino's attitude to life. His restless moving from one location and dwelling to another continued rhrough his life. It began with constant changes of home and town during his school days. He began school in Kajaani, moved from there to Oulu Grammar School and then to his brother Oskari Lonnbohm's home at Hameenlinna and to HameenIinna Grammar School, where he did his university entrance examination in 1895 at the age of sixteen.

Although Eino Leino was younger than his fellow pupils, he was the natural intellectual leader. He was the editor of the school magazine Vasama and the influential literary figure of his class: as early as at his grammar-school days he was translating works by Tuneberg from Swedish to Finnish.
Career
Leino was an avid writer; nothing seemed to be sufficient. Poetic works followed in swift succession, and at the same time he acquired mastery of one branch of literature after another.

He had just turned twenty when together with his brother Kasimir Leino, a poet, critic and theatre director and a prominent figure in the literary world - he founded the journal Nykyaika ( Today ), unique in the Finnish cultural world of its time. It was not established to push the cause of language or national identity, or of any real literary outoook. Its objective was to be a journal with an international outlook, presenting, analysing and commenting on the whole world of culture and art. It passed on the latest news from abroad. The goal was ambitious, and the result was of high quality; but in Finland this has never guaranteed a journal a long life. It was wound up a year after its appearance, and the Leino brothers were left to pay its debts.

He became a permanent columnist for Heliirtgtn Sationnit in 1904. The birth of the columnist meant the stage debut of the culture critic Leino, Authorities in the artistic and academic fields were treated without any great respect.

The great inspirations for Leino's early poetry were rhe Kalevala and Finnish mythic poetry. In this respect he was linked to the artistic trend of the time, and he became the first and most important shaper of Finnish neoromanticism.

In many respects Helkavirsia is the key to Leino's oeuvre. Every poem is infused with the struggle for freedom and the problems associated with finding the truth. Again and again the individual is confronted with the fundamental questions of life. What is ones attitude towards death, love, other people? How far can one go in the process of self-realisation without harming others?

He was working on a demanding Finnish translation of Dante's Divine Comedy. And once more he became involved in a journalistic project. Late 1915 saw the founding of the periodical Sunnuntai ('Sunday'), whose editor he was until it ceased publication in 1918. The journal's contents were of a general humanistic nature, and its group of supporting members comprised representatives of all shades of political, religious and philosophical opinion - including theosophists, who later liked to consider Leino their interpreter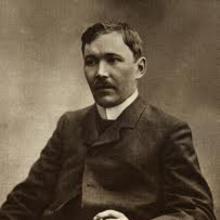 Contributor  
Relatives

Oskari Lonnbohm
Kasimir Leino
Freya Schoultz
Aino Kahanus
Go
up
Edit Profile