Alben William Barkley
Barkley was chairman of the Kentucky Democratic State Convention in 1918 and again in 1924. Beginning in 1920, he was a delegate to every Democratic presidential nominating convention. In 1932 he advocated both the presidential nomination of Franklin D. Roosevelt of New York, and the repeal of the Prohibition Amendment, which, before its enactment in 1920, he had consistently urged and supported.
Background
American politician, senator, and vice-president, was born near Lowes, Graves County, Ky., Nov. 24, 1877, in Graves County, Kentucky, United States. Son of John Wilson and Electra (Smith) Barkley. After studying law, he was admitted to the bar in 1901. Barkley later served as prosecuting attorney of McCracken County, Ky., 1905-1909, and as judge of the McCracken County Court, 1909-1913. He was elected to the national House of Representatives in 1912, serving from 1913 to 1927, and in 1926 was elected to the United States Senate, where he remained from 1927 to 1949, becoming majority leader in 1937. In 1923 Barkley was an unsuccessful candidate for governor of Kentucky. In 1948 he was nominated for vice-president of the United States on the Democratic presidential ticket with President Harry S. Truman and was elected in November.

Though previously known as a moderate conservative, Barkley supported President Roosevelt and his New Deal program. Barkley supported President Roosevelt in his foreign policy and voted for the Neutrality Act of 1939, for the lend-lease program of 1941, and for other similar measures. Barkley supported the reciprocal trade policy and in April 1947 was reelected president of the United States delegation to the Interparliamentary Union at Cairo, Egypt. Barkley supported the Marshall Plan, worked for U.S. recognition of Israel, and opposed the Taft-Hartley labor bill.

In 1948 he was nominated for vice-president of the United States on the Democratic presidential ticket with President Harry S. Truman and was elected in November.

He resigned from the Senate and was inaugurated as vice-president on Jan. 20, 1949. A supporter of the administration's program, in April 1949 he attended the signing of the North Atlantic Treaty. In 1954 he was elected United States Senator from Kentucky. Always a vigorous campaigner for his party, Barkley was active to the last. He died while making a political speech to the students of Washington and Lee University, at Lexington, Va., on Apr. 30, 1956.
Education
Bachelor of Arts, Marvin College, Clinton, Kentucky, 1897. Student Emory College, Oxford, Georgia, 1897-1898, University of Virginia Law School, 1902. Honorary Doctor of Laws, U. Louisville, U. Kentucky, Center College, National U., Emory University, Kentucky Wesleyan College, Michigan State College, De Paul U., Westminster College, Rider College.

Doctor of Hebrew Literature (honorary) U. Florida, Dropsie College for Hebrew and Cognate Learning. Master of Science in Business Administration, Bryant College.
Career
Admitted to the Kentucky bar, 1901. Prosecuting attorney McCracken Company, Kentucky, 1905-1909. Judge McCracken Company Court, 1909-1913.

Member 63d to 69th Congresses (1913-1927), 1st Kentucky District. United States senator, 4 terms, beginning March 4, 1927. March 4, 1933. January 3, 1939, January 3, 1945.

Majority leader, 1936-1947, minority leader, 1947-1949, majority leader, January 3-20, 1949. Vice president United States, 1949-1953, senator since 1954. Temporary chairman Democratic National Convention, 1932, 36.

Permanent chairman, Chicago, 1940, temporary chairman and keynote speaker, Philadelphia, 1948 (where nominated vice president).
Major achievements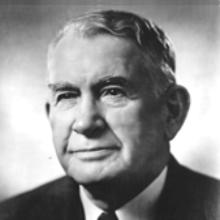 January 1, 1905 - January 1, 1909

January 1, 1909 - January 1, 1913

1918 - 1924

July 22, 1937 - January 3, 1947

January 3, 1947 - January 3, 1949

January 20, 1949 - January 20, 1953
Contributor  
First Name
Last/Family/Name
Place
Nationalities
Religions
Career

McCracken County
McCracken County Court
Democratic Conference
Senate
Senate
United States

Awards
Address
Family description
Membership

Delta Tau Delta social fraternity
United States House of Representatives

Background
Membership description
Works

book: That Reminds Me
book: That Reminds Me, 1954

Views and World outlook
School and college years description
College/University Description
Career Description
Personality
Quotes from others about the person
Physical Characteristics
Go
up
Edit Profile