Background
He was born in Wisbech, Cambridgeshire, on Mar. 3, 1756. His father was a minister, and Godwn was educated for the ministry at Hoxton Academy. He led parishes at Ware, Stowmarket, and Beaconsfield before deciding in 1782 to live in London and to reform society through his writings rather than through the church.
Career
Adopting the views of the Encyclopedists, he advocated abolition of all institutions, though never by violence. He published anonymously his Life of Chatham (1783), his Sketch of History (1784), and articles in various periodicals, but it was only in 1793, with the appearance of his Inquiry Concerning Political Justice, and Its Influence on General Virtue and Happiness, that he attracted wide notice. In the Inquiry he defined political justice as the adoption of "any principle of morality and truth into practice of the community," maintaining that man is perfectible; only society is faulty; and vice is to be overcome when conditions that produce it are corrected. He later modified some of his more extreme views, but he never swerved from his devotion to the cause of liberty or from his complete belief in man and the power of reason.

His brief and happy marriage to Mary Wollstonecraft was ended by her death at the birth of their daughter, Mary, who later became Mrs. Shelley. Left with this infant and with Fanny Imlay, his wife's child by Gilbert Imlay, Godwin married in 1801 the shrewish Mary Jane Clairmont, mother of Claire, who later became Byron's mistress. To improve the always uncertain family income, the Godwins attempted a bookselling and publishing business, the chief product of which was perhaps the publication of Charles and Mary Lamb's Tales from Shakespeare; but this business failed also. Nevertheless, amidst poverty and unhappiness, Godwin managed to produce a number of influential works. Besides the works already mentioned and his diary, which he kept for 48 years, he wrote three novels, Adventures of Caleb Williams (1794), St. Leon (1799), and Fleetwood (1805); an unsuccessful play, The Tragedy of Antonio (1800); Memoirs of the Author of the . . . Rights of Woman (1798); Life of Chaucer (1803); Of Population (1820); History of the Commonwealth (1824-1828); and a number of minor works.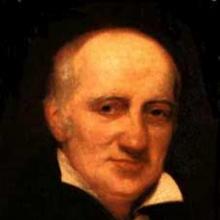 Contributor  
Activities

political writer
novelist

Album
Birth month
Birth day
Place
Death date
Death month
Death day
Place
Nationalities
Ethnicity
College/University
Works

Novel: Adventures of Caleb Williams

General Info
Background
Person Photo
Career Description
College/University
Address
Membership description
Works

novel: Adventures of Caleb Williams

School and college years description
Personality
Quotes from others about the person
Physical Characteristics
Go
up
Edit Profile