George Brinton McClellan Harvey
George Brinton McClellan Harvey was an American diplomat, journalist, author, street railway magnate, and editor of several magazines. He used his great wealth in politics. He was an early promoter of Woodrow Wilson, but they became a bitter enemies. Harvey was a conservative who wanted Washington to protect big business and harass labor unions.
Background
Education
Career
Consecutively reporter Springfield Republican, Chicago News, and New York World, 1882-1886. Insurance commissioner of New Jersey, 1890-1891.

Managing editor New York World, 1891-1893. Constructor and president various electric railroads, 1894-1898. Purchased, 1899, and editor 27 years, North American Review.

President Harper & Brothers, 1900-1915. Formerly editor, public Harvey's Weekly. Ambassador Extraordinary and Plenipotentiary to Great Britain, April 1921-December 1923.

Colonel and aide-de-camp on staffs of governments Green and Ahbett, of New Jersey, 1885-1892. Honorary colonel and aide-de-camp on staffs of governments Heyward and Ansel, of South Carolina. Trustee Stevens Institute Technology Home: Deal, New Jersey.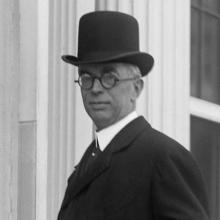 Contributor  
Career

Springfield (Massachusetts) Republican
newspaper "New York World"
North American Review
Washington Post

Official titles
Address
Family description
Background
Membership description
Relatives
College/University Description
Other interests
Career Description
Physical Characteristics
Place
Official titles
Address
Family description
Background
Membership description
Relatives

Alma Parker
Margaret S. (Varnum) Harvey

School and college years description
Other interests
Career Description
Relatives
Relatives
Go
up
Edit Profile