Bruce Barton
Bruce Barton, American author, congressman. Member 75th, 76th Congresses, 17th New York District Republican candidate for United States Senate, 1940. Honorary president Institute for Crippled and Disabled. Trustee Columbia-Presbyterian Medical Center, Herald-Tribune Fresh Air Fund, Berea (Kentucky) College, Deerfield Academy International president Alpha Delta Phi, 1942-1947.; Member Phi Beta Kappa.
Background
Born in Robbins, Tennessee in 1886, Barton was the son of a Congregational clergyman and grew up in various places throughout the U.S., including the Chicago area.
Career
He worked as a publicist and magazine editor before co-founding the Barton, Durstine & Osborn (BDO) advertising agency in 1919. Nine years later the agency merged with the George Batten agency to become Batten, Barton, Durstine & Osborn (BBDO). Barton headed the agency until 1961, building it into one of the industry's leaders. Among other famous campaigns, he created the character of Betty Crocker. He is also credited with naming General Motors and General Electric. Politically conservative, he offered his public relations expertise to many Republican candidates over the years. A staunch opponent of Roosevelt and the New Deal, he served two terms in the United States House of Representatives (1937–1941), and ran in 1940 unsuccessfully for U.S. Senator from New York.
Major achievements
Barton was most famous, however, as the author of many bestselling guides to personal success. He also wrote literally hundreds of articles for popular magazines, offering readers advice and inspiration for pursuing the American dream. His most famous book, The Man Nobody Knows (1925), depicted Jesus Christ as a successful salesman, publicist and role model for the modern businessman. One historian writes: "Barton believed incurably in material progress, in self-improvement, in individualism, and in the Judeo-Christian ethic, and none of the profound crises through which his generation lived appreciably changed the tenor of his writings or their capacity to reflect what masses of Americans, optimists in the progressive tradition, apparently continued to want to hear."
Works
Author: (Collections of editorials) More Power to You, 1917. It's a Good Old World, 1920. Better Days, 1924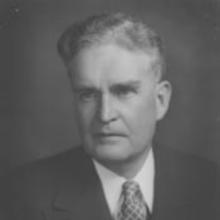 Born August 5, 1886
Died
July 5, 1967
(aged 80)
Nationality
1903 - 1907

Amherst College

1907 - 1909

Managing editor, Home Herald


1910 - 1911

managing editor, Housekeeper


1912 - 1914

assistant sales mg, P. F. Collier & Son


1914 - 1918

editor, Every Week


1917 - 1927

Author

Contributor  
Place
College/University
Career

Home Herald
Housekeeper
P. F. Collier & Son
Every Week
Author

Major Achievements

Barton was most famous, however, as the author of many bestselling guides to personal success. He also wrote literally hundreds of articles for popular magazines, offering readers advice and inspiration for pursuing the American dream. His most famous book, The Man Nobody Knows (1925), depicted Jesus Christ as a successful salesman, publicist and role model for the modern businessman. One historian writes: "Barton believed incurably in material progress, in self-improvement, in individualism, and in the Judeo-Christian ethic, and none of the profound crises through which his generation lived appreciably changed the tenor of his writings or their capacity to reflect what masses of Americans, optimists in the progressive tradition, apparently continued to want to hear."

Address
Family description
General Info
Membership description
Works

Author: (Collections of editorials) More Power to You, 1917. It's a Good Old World, 1920. Better Days, 1924

Relatives

Esther Randall
Randall
Betsey
Bruce

School and college years description
Personality
Quotes from others about the person
Physical Characteristics
Go
up
Edit Profile