Background
Education
Career
Member Minnesota Senate, 1976-1982, majority whip, 1980-1982. Member United States Congress from 6th Minnesota district, 1983—1993. Freshman whip 98th-99th Congresses.

Partner Holland & Knight LLP, Washington, governor section leader, former chairman directors committee, former chair, public law department. Member Energy and Commerce Committee, Post Office and Civil Service Committee, Select Committee on Children Youth and Families. Served with Chairman John D. Dingell, Subcommittee on Oversight and Investigations.

Vice chair to Henry Waxman, Health and Environment Subcommittee. Sponsor Clean Air Act.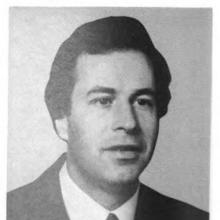 Born
April 26, 1948
(age 69)
Nationality
1970

1973

1976 - 1982

1980 - 1982

1983 - 1993