Career
Former stockbroker; former spokesman Tenant Unity Coalition. Community coordinator to Elizabeth Holtzman Office of New York City & Comptroller, New York City, 1990—1991. Member District 3 New York City Council, 1994—1998.

Member District 27 New York State Senate, 1999—2002, member District 29, since 2003. Board directors Times Square Business Improvement St. Partnership & Fashion Center, Prince George Hotel, Times Square Hotel, Women's Interart Center, New York City.
Membership
Former member Governor Cuomo's Tenant Advisory Committee. Member Human Immunodeficiency Virus Planning Council. Former advisory board member Bayview Women's Correctional Facility, Manhattan Plz.
& Clinton Planning Council. Member of National Organization of Women, Gay & Lesbian Indiana Democratic, National Abortion & Reproductive Rights Actional League, Chelsea for Choice (founding member), Chelsea Water Park Association (former president), Chelsea Gay Association (founding member), Chelsea Reform Democratic Club.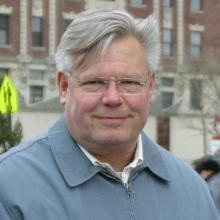 Born
January 30, 1955
(age 62)
Nationality