John Francis Murphy
John Francis Murphy, American law educator, consultant. Bar: District of Columbia 1963, Kansas 1970, Pennsylvania 1987. Member of American Bar Association (alternate representative to United States Mission to United Nations 2006-2007, Louis B. John award 2011), International Law Association (honorary vice president, American Branch since 2005, patron since 2009), American Society International Law.
Background
Education
Career
Afro-Asia Public Service fellow, India, 1962-1963. Associate Winthrop, Stimson, Putnam & Roberts, New York City, 1963-1964. Attorney Office Legal Advisory, Department State, Washington, 1964-1967.

Associate Kirkland, Ellis, Hodson, Chaffetz & Masters, 1967-1969. Associate professor law University Kansas, Lawrence, 1969-1972, professor law, 1972-1984, associate dean School Law, 1975-1977. Visiting professor law Villanova University, Pennsylvania, 1983-1984, professor law school law, since 1984.

Visiting professor law Cornell University, Ithaca, New York, fall 1979, Georgetown University, summer 1982, San Diego University, summer Paris, 1986, 95, Mexico City, 1988, London, 1989, Louisiana State University summer, Aix-en-Provence, 1990, Haifa (Israel) University, 1997. Charles H. Stockton Professor International Law, Naval War College, 1980-1981.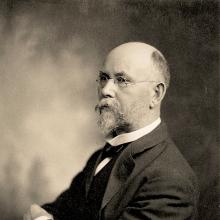 Born April 25, 1937
Nationality