Background
Education
Career
National associate director Phi Theta Kappa, Canton, Mississippi, 1968-1969. Director operations and training Inter-American Center Loyola University, New Orleans, 1969-1971. Administrative analyst City of New Orleans, 1972, administrative analyst and organizational development and training consultant, 1972-1978.

Anchor and reporter part time STA. WWL-television, New Orleans, 1973-1981. Vice president Commerce International Corporation, 1978-1983. Executive assistant to senior vice president Tulane University, 1983-1985, associate executive vice president, 1985-1987, vice president, assistant to president, 1987-1988.

Vice president finance and development California State Poly University, Pomona, 1988-1992. President Sonoma State University, since 1992. Television news consultant, New Orleans, 1981-1988.

Lecturer International Trade Mart, New Orleans, 1983-1989, United States Department Commerce, New Orleans.
Works
Membership
Board directors Committee on Alcoholism and Substance Abuse, 1978-1979, Society for Epidemiologic Research, Jobs for Progress, Inc., 1974-1982, Citizens United for Responsive Broadcasting, Latin American Festival Committee. Director board advisors Station WDSU-television, 1974-1977. Member Business Government Research, 1987-1988, Council Advancement of Support to Education.
Member League of United Latin American Citizens, Mayor's Latin American Advisory Committee, Citizens to Preserve the Charter, Metropolitan Area Committee, Mayor's Committee on Crime. Member Association University Related Research Prks., Los Angeles Higher Education Roundtable, Society College and University Planning, National Association College and University Business Officers Council, American Economic Association, Association of Evolutionary Economics, American Political Science Association, American Association of University Professors, Western College Association (president 1994-1995), Latin American Chamber of Commerce (founding director New Orleans and River Region 1976-1983), Cuban Professional Club, Phi Theta Kappa, Omicron Delta Epsilon, Sigma Delta Pi, Delta Sigma Pi.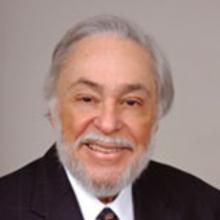 Born
March 15, 1947
(age 70)
Nationality