Background
Education
Career
Consultant for computer-based instruction Region IV Education Service Center, Houston, 1974-1975. Research intern Xerox Corporation, Palo Alto Research Center, California, 1979-1980, member research staff, 1980-1983. From assistant professor to associate professor Massachusetts Institute of Technology, Sloan School Management, Cambridge, Massachusetts, 1983-1989, Patrick J. McGovern professor information system, 1989—2004, Patrick J. McGovern professor management, since 2004, director Center Coordinator Science, 1989—2006, head information technical group, 2000—2009, director Center Collective Intelligence, since 2006.

Visiting professor Harvard Business School, Boston, 1992, International Graduate School of Management Business School, Barcelona, 2001-2002. Co-director Initiative on Inventing the Organizations of 21st Century, Massachusetts Institute of Technology, Sloan School Management, 1994-1999, Douglas Drane Career Development associate professor information technical and management, 1985. Co-founder, consultant Palladian Software, Cambridge, 1984-1988, Agility Systems, Waltham, Massachusetts, 1989-1991.

Member advisory board Perot Systems Corporation, Dallas, 1992-1998. Co-founder, chairman Phios Corporation, Cambridge, since 1996, Chief Executive Officer, 1998-1999. Member advisory board ELance, Inc., Sunnyvale, California, 2000—2004, Oco Corporation, Wayland, Massachusetts, 2000—2006.

Board director Seriosity, Inc., since 2006. Speaker and presenter in field.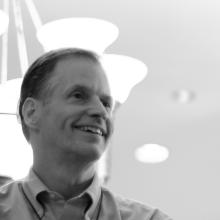 Born
June 2, 1952
(age 65)