Edward Gene Rendell
Edward Gene Rendell, American lawyer, former Governor of Pennsylvania. Bar: Pennsylvania 1968, United States Supreme Court 1981. Recipient Man of Year award, Veterans of Foreign Wars, 1980, American Cancer League, 1981, Distinguished Public Service award, Pennsylvania County Detectives Association, 1981. Member of American Bar Association, Philadelphia Bar Association, Pennsylvania District Attorneys Association, Jewish War Vets, B'nai B'rith.
Background
Education
Career
Assistant district attorney, chief homicide unit Office District Attorney, Philadelphia, 1968-1974, deputy special prosecutor, 1976, district attorney, 1978-1986. Mayor City of Philadelphia, 1992—2000. Partner Ballard Spahr LLP, Philadelphia, 2000—2003, since 2011.

Governor Commonwealth of Pennsylvania, Harrisburg, 2003—2011. Political analyst NBC News, since 2011. General chairman Democratic National Committee, 1999—2000.

Chairman National. Governors Association, 2008—2009. Member advisory board ThinkEco Inc., since 2011. Second lieutenant United States Army Reserve, 1968-1974.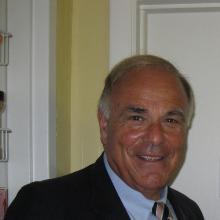 Born
January 5, 1944
(age 73)