Nydia Margarita Velázquez
Nydia Margarita Velázquez is a Puerto Rican politician who has served in the United States House of Representatives since 1993. Velázquez, a Democrat from New York, is the first Puerto Rican woman to be elected to Congress, and she was the chair of the Congressional Hispanic Caucus until January 3, 2011. Her district, located in New York City, was numbered the 12th district from 1993 to 2013 and has been numbered the 7th district since 2013.
Background
A twin and one nine children of Benito and Carmen Luisa Velazquez, Nydia Margarita Velazquez was bom March 28, 1953, in Yabucoa, Puerto Rico, where her father was a sugarcane cutter who eventually owned a legal cockfighting business. It was, however, his work as a local political leader and founder of a political party in Yabucoa that had a profound influence on his daughter Nydia. She credits her father and the family's dinner table discussions of workers' rights and current political issues as having influenced her political views. Her mother's home-based business making and selling pas teles, a traditional Puerto Rican dish, to sugarcane field workers, also influenced her in her role as ranking Democrat of the Small Business Committee.
Education
Velazquez distinguished herself as an exemplary student and was the first member of her family to complete high school and obtain a university degree. In 1974 she graduated magna cum laude from the University of Puerto Rico with a bachelor's degree in political science and shortly thereafter enrolled at New York University, where in 1976 she completed a master's degree. She returned to Puerto Rico and was professor of political science at the University of Puerto Rico's Humacao campus until 1981, when she returned to the United States. Her reasons for leaving Puerto Rico were political: She supported Puerto Rican autonomy, which was contrary to the policies of the conservative pro-statehood faction in power at the time. She was labeled a leftist radical and a Communist. On her return to New York she became an adjunct professor of Puerto Rican studies at Hunter College and began her entry into the political arena.
Career
In 1983 she was a special assistant to New York Congressman Edolphous Towns. She was appointed the first Hispanic woman to the New York City Council in early 1984, when the incumbent was convicted of a felony and was forced to resign. Virtually unknown at the time, Velazquez served in the interim, but ran and lost the election to the council later that year. Also in 1984 she was appointed national director of the Migration Division Office of the Department of Labor and Human Resources of Puerto Rico by then governor Rafael Hernández Colón. Shortly thereafter, she became head of the newly created Department of Puerto Rican Community Affairs in the United States. In this cabinet-level position under Governor Hernández Colón, Velázquez oversaw regional offices in five U.S. cities from headquarters in New York. Her work in this position eventually brought her to the forefront of New York City politics.

In her function as a major liaison between Puerto Rico and the U.S. government, Velázquez was able to exercise her political influence. First during Hurricane Hugo in 1989, through a personal call and request to General Colin Powell, head of the Joint Chiefs of Staff, she was able to secure federal assistance to help rebuild the devastation left by the storm. Perhaps her greatest accomplishment, and one that garnered her local name recognition and visibility, was a voter registration drive Atrévete (Dare to Go for It) financed by the Department of Puerto Rican Community Affairs. This effort targeted Hispanic communities in the northeast and registered more than 200,000 new voters between 1989 and 1992. The increase of minority voters is believed to have been key in the 1989 election of New York City's first black mayor, David Dinkins. Shortly after the election, Velázquez made her bid for Congress.

In 1992, in order to increase minority-voting power under the Voting Rights Act, the 12th Congressional District was created. The representative whose district was dissolved as a result of the redistricting process, popular nine-term Congressman Stephen Solarz was left without a district. With name recognition and a campaign fund of $2 million, he decided to run for the newly created district against Velázquez. Velazquez's connection to the community and lack of funds forced her to run a grass-roots campaign against Solarz and four other Hispanic challengers. Instrumental to her primary victory was the support from many labor unions, the Rev. Jesse Jackson and a thank-you in the form of a political endorsement from Mayor David Dinkins.

With polls indicating Velázquez's victory by wide margins, her campaign hit a snag when the New York Post published her medical records, which disclosed treatment for mental depression and an attempted suicide. In a press conference, surrounded by family and friends, Velázquez acknowledged this "troublesome period in her life, and also expressed her outrage that confidential medical records had been released to the public in violation of hospital confidentiality regulations. Major Democratic and Republican political figures in New York State repudiated the incident as underhanded and unfair. Velazquez overcame this adversity, and at age 39 defeated her Republican opponent and became the first Puerto Rican woman elected to Congress.

Since 1992 she has been re-elected four times, even after a 1998 court-ordered redistricting reduced the Hispanic population in her district from 58 percent to 49 percent. Both 1998 and 2000 election results netted her 85 percent of the total vote. In 1998 Velázquez was named Ranking Democrat on the House Small Business Committee; she was the first Hispanic woman to serve in this capacity. Her tenure in the House has been characterized by her role in community empowerment, promotion of business development in economically depressed areas, and her contribution to streamlining tax codes to allow small businesses to run more efficiently. She has also served on the Banking, Finance, and Urban Affairs Committee, and has supported unpaid family and medical leave legislation.

In May 2000 Velazquez joined other Latino members of Congress and scores of Hispanic politicians and other protesters to oppose the U.S. Navy's use of Vieques as a bombing range.
Major achievements
Personality
In October 1992, during her first campaign for the House, an unknown person or persons at Saint Clare's Hospital in Manhattan anonymously faxed to the press Velázquez's hospital records which pertained to a suicide attempt in 1991. At a subsequent press conference, Velázquez acknowledged that she had attempted suicide that year while suffering from clinical depression. Velázquez said that she underwent counseling and was "emerged stronger and more committed to public service." She expressed outrage at the leak of personal health records and asked the Manhattan District Attorney and the state Attorney General to investigate. Velázquez sued the hospital in 1994, alleging that the hospital had failed to protect her privacy. The lawsuit was settled in 1997.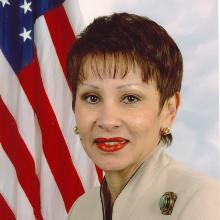 Born
March 28, 1953
(age 64)
Nationality
1976

1981

1976 - 1981

1977 - 1979

1984 - 1985

January 3, 1993 - January 3, 2013

January 3, 2007 - January 3, 2011

January 3, 2013