Gray Davis (Joseph Graham Davis)
Career
Chief of staff to Governor Jerry Brown State of California, Sacramento, 1975—1981, member California State Assembly, 1983—1987, state controller, 1987—1995, lieutenant governor, 1995-1999, governor, 1999—2003. Of counsel Loeb & Loeb, LLP, Los Angeles, since 2004. Chairman Housing and Community Development Committee, California Council on Criminal Justice, Franchise Tax Board, State Lands Commission.

Member Board Equalization, State Teachers Retrirement System, Public Employees Retirement System, National Council Institutional Investors. University California Regent, California State University trustee. Member intergovernmental policy advisory committee on trade Office of the United States Trade Republican.

Captain United States Army.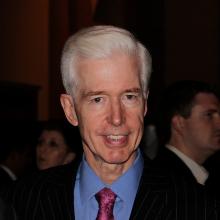 Born
December 26, 1942
(age 74)