Education
Career
Executive director North Dakota Democratic Party, 1975-1976. Director North Dakota Agricultural Stabilization & Conservation Service, 1977-1981. Administrative assistant to representative Quentin Burdick United States Senate, Washington, 1981-1988, staff director, Environment & Public Works Committee, 1988-1992, chief of staff to Senator Jocelyn Birch Burdick, 1992, chief of staff to representative John Breaux, 1993.

Deputy chief of staff to vice president Al Gore The White House, 1993-1997. Executive director Pension Benefit Guaranty Corporation (PBGC), 1997—2001, chairman, since 2009, North Dakota Democratic-National Physical Laboratory Committee, Bismarck, 2005—2009. Visiting lecturer Center Health Policy Research & Ethics, George Mason University, Fairfax, Virginia, since 2001.

Lecturer Center Study Congress & Presidency, American University, Washington.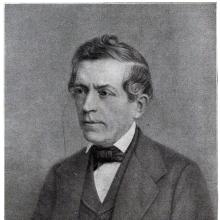 Born
April 2, 1950
(age 67)
Nationality