Education
Career
Counselor Ministry of Education, Poland, 1991—1996. Counselor to prime minister Hanna Suchocka Office of the Prime Minister, Poland, 1992—1993. Private practice attorney Poland, 1995—2007.

Minister justice, prosecutor general Republic of Poland, 2007—2009. Lecturer in penal law Jagiellonian University, Institute Penal Law the University in Rzeszow, Poland, Higher School Law and Administration in Przemysl, Poland. Scholar Alexander von Humboldt Foundation, Germany, Max Planck Foundation, Germany.

Researcher International and Foreign Criminal Law Institute, Freiburg, Germany, Cologne University, Germany.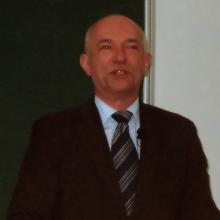 Born
March 9, 1950
(age 67)
Nationality
Ethnicity: