Robert Douglas Franks (Bob Franks)
Robert Douglas Franks, former United States Representative from New Jersey. Named Legislator of Year National Republican Legislators Association, 1986. Board managers Children's Specialized Hospital, Mountainside, New Jersey, 1980; member long range planning committee Overlook Hospital, Summit, New Jersey, 1982; member domestic task force Hands Across American, 1986; member New Jersey Junior Chamber of Commerce.
Background
Career
Executive director People for Bateman, 1977. Consultant Jim Courter for Congress Committee, 1978. Vice president Med Data Inc., 1978-1980.

Co-owner County News, 1980-1983. Consultant Tom Kean for Governor Committee, 1981. Member District 22 New Jersey State Assembly, Trenton, 1979-1993.

Member United States Congresses from 7th New Jersey District, 1993-2001. President Healthcare Institute of New Jersey, 2001—2010. Board directors Intrenet.

Management consultant in field. Founder CREO; member Economic Steering Committee, 1980, Committee on Energy and National Resources, 1981-1983, Committee on State Government, Civil Service, Elections, Pensions and Veterinary Affairs, 1981-1985, New Jersey State Pension Study Commission, 1982, Committee Revenue, Finance and Appropriations, 1984-1993, State and Local Expenditure and Revenue Policy Commission, 1985-1993, Waste Management Planning and Recycling Committee, 1990-1991. Chairman Task Force to Reform Congress Redistricting Process, 1982, New Jersey Coalition for Regulatory Efficiency, 1985-1993, Republican Policy Committee, 1990-1991, New Jersey State Republican Party, 1988-1992.

Campaign manager Congressman Jim Courter, 1982, Congressman Dean Gallo, 1984. Assembly liaison Republican Majority.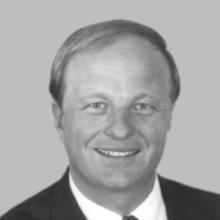 Born September 21, 1951
Nationality