Tubal Claude Ryan
Tubal Claude Ryan, American aerospace-electronics manufacturer. Recipient Presidential certified of merit, World World War II, Horatio Alger award American Schools and Colleges Association, 1958. Second lieutenant, pilot Universal Service Administrative Company, 1921. Member Aircraft Industries Association, Air Force Association, Navy League, Institute Aeronautical Sciences, Society Automotive Engineers, San Diego Yacht Club, Cuyamaca Club.
Background
Education
Career
Founder Ryan Flying Company and School Aeronautics, 1922, Ryan Airlines (1st year-round daily scheduled passenger service), 1925, designer, started manufacturing Ryan monoplanes, 1927. Founder, chairman, Chief Executive Officer, Ryan Aeronautical Company, manufacturers personal and military-type planes, 1928. Board directors United States National Bank, San Diego, Emptor Corporation, San Diego Gas and Electric Co.

World World War II operations included volume production Ryan Training Planes and Ryan Fireball, R-1, also operation major flight and technical training centers for United States Army Air Force.
Works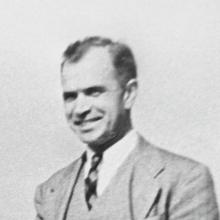 Born January 3, 1898
Nationality