David Henry Henry Gambrell
Background
Education
Career
Private practice, Atlanta, 1952-1954, 56–. Teaching fellow at Harvard Law School, 1954-1955. Partner of firm Gambrell & Stolz, LLP, 1963—2007.

Senior counsel of Baker, Donelson, Bearman, Caldwell & Berkowitz, PC, since 2007. United States senator from Georgia to succeed Richard B. Russell Committees on Banking and Space, 1971-1972. 1st lieutenant of Infantry Reserve United States Army, 1949-1956.
Membership
Chairman of Georgia Governor's Committee on Postsecondary Education, 1978-1979. Board directors National Legal Aid and Defender Association, 1965-1969. Chairman of Democratic Party of Georgia, 1970-1971.
Trustee Georgia Legal History Foundation, since 1996, Lawyers Foundation of Georgia, 1997-2003. Board directors, vice president of executive committee Buckhead Coalition, Inc., since 2003. Member of American Bar Association (house of deals 1975), Atlanta Bar Association (president 1965-1966, Leadership award 2007), State Bar Georgia (president 1967-1968, Distinguished Service award 2002), Lawyers Club Atlanta, Georgia C. of Chamber (board directors 1989-1992), North Carolina Society Cincinnati, Georgia History Society (board curators 1999-2001), Metropolitan Club Washington, Piedmont Driving Club, Commerce Club, Capital City Club, Peachtree Golf Club, Sigma Alpha Epsilon, Omicron Delta Kappa.
Connections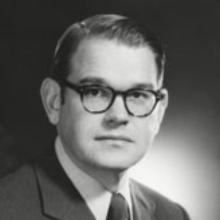 Born December 20, 1929
Nationality
Contributor  
Other Names
Spelling variants for First Name
Spelling variants for Last/Family/Name
Album
Major Achievements
General Info
Works

Board editors: American Bar Association Jour, 1969-1970.

Link
Works description
mainPhoto

Relatives

Luck Coleman Gambrell
David Henry Gambrell
Alice Kathleen Hagood Gambrell
Mary Latimer Gambrell
Kathleen (Hagood) Gambrell
Luck Coleman Flanders
E. Smythe Gambrell

Religious beliefs
Views and World outlook
Quotations
Party affiliation description
Favorite Sports & Clubs
Favorite Athletes
Ethnicity details
College/University Description
Favorite Political Figures
Favorite Philosophers & Thinkers
Favorite Music & Bands
Favorite writers
Favorite Artists
Other interests
Personality
Quotes from others about the person
Physical Characteristics
Go
up
Edit Profile