Background
Career
Associate firm Hoffman & Cure, Great Falls, Montana, 1955-1956, Jardine, Stephenson, Blewett & Weaver, Great Falls, 1956-1958, Hatfield & Hatfield, Great Falls, 1959-1960. Chief deputy county attorney Cascade County, Montana, 1959-1960. District court judge 8th Judicial District, 1961-1976.

Chief justice Supreme Court Montana, Helena, 1977-1978. United States Senator from Montana, 1978-1979. United States district judge for District of Montana, Great Falls, 1979-1996.

Chief judge, 1990-1996. Senior judge, from 1996. Vice chairman President's Council College of Great Falls.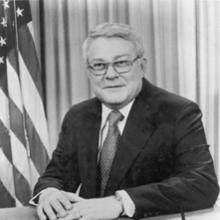 Born April 29, 1928
Nationality