Robert James Miller
Robert James Miller, American lawyer. Registered land surveyor. Member American Society Plant Physiologists, Ecological Society of America, American Bar Association, American Immigration Lawyers Association, North Carolina Academy Trial Lawyers, North Carolina Bar Association, Sigma Xi, Phi Kappa Phi, Xi Sigma Pi. Lodges: Masons; Shriners.
Background
Education
Career
Forester West Virginia Pulp & Paper Company, 1956-1959, Tilghman Lumber Company, 1959-1961. Assistant in instruction and research Yale University, New Haven, 1962-1965. Associate professor biology Radford (Virginia) College, 1965-1967, professor, chairman biology department, 1967-1968, dean division natural science, 1968-1971, vice president for academy affairs, 1971-1973.

Professor law, dean of college St. Mary's College, Raleigh, North Carolina, 1973-1985. Attorney Patton, Boggs & Blow, 1985-1989. Private practice, since 1989.

Mediator North Carolina General Court of Justice. Ecological consultant. Arbitrator American Arbitration Association, Better Business Bureau.

Lecturer commercial law Tomsk (Russia) State University. General counsel The Wetlands Group, since 1998. President Atlantic Dispute Resolution Associates, since 1998.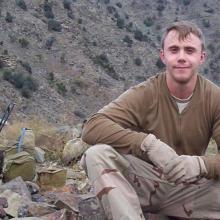 Born January 14, 1933
Nationality