Background
Career
Lawyer, private practice Brobeck Phleger & Harrison, San Francisco, 1960-1967. Attorney-adviser Department of Treasurer Office of Tax Legal Counsel, Washington, 1967-1969. Professor law University California, Davis, 1969-1974.

Assistant director Congressional Budget Office, Washington, 1975-1979. Professor law Rutgers University, Newark, since 1979. Editor in chief Tax Analysts, Arlington, Virginia, 1990-1996.

Consultant editor, since 1997.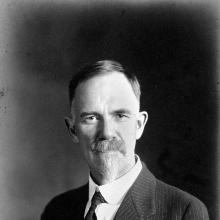 Born January 24, 1933
Nationality
Contributor  
Other Names
Spelling variants for First Name
Spelling variants for Last/Family/Name
Middle Name
Gender
Album
Nationalities
College/University
Career
Major Achievements

Bar: California 1958, District of Columbia, 1976, Virginia 1985.

Works

Author: (treatise) Tax Accounting Methods, 1988, Taxing FIFO Inventories, 1990, Farm Income Tax Manual, 1995.

Link
Works description
mainPhoto

book: Taxing Fifo Inventories

Works description
mainPhoto

book: Income tax management and reporting for small businesses and farms: 1999 reference manual for regional schools (E.B)

Works description
mainPhoto

book: Farm Income Tax Manual

Works description
mainPhoto

book: Farm income tax manual

Works description
mainPhoto

book: Farm income tax manual

Works description
mainPhoto

book: Farm Income Tax Manual 1989/With Supplement to 1989

Works description
mainPhoto

book: Farm Income Tax Manual 1996 Edition

Works description
mainPhoto

book: Farm Income Tax Manual 2003

Works description
mainPhoto

book: Farm Income Tax Manual, 1988/With Supplement

Works description
mainPhoto

book: Farm Income Tax Manual: 1999 Edition

Works description
mainPhoto

book: Farm income tax manual: Supplement to 1991 edition

Works description
mainPhoto

Relatives

Viola Mae (Mallett) Davenport
Gail Fiore
John Rufus Davenport

Religious beliefs
Views and World outlook
Quotations
Party affiliation description
Favorite Sports & Clubs
Favorite Athletes
Ethnicity details
College/University Description
Favorite Political Figures
Favorite Philosophers & Thinkers
Favorite Music & Bands
Favorite writers
Favorite Artists
Other interests
Personality
Quotes from others about the person
Physical Characteristics
Go
up
Edit Profile