Anna Sergeyevna Kournikova (Murzik ("my little pet" in Russian))
Anna Kurnikova
Background
Tennis player Anna Sergeyevna Kournikova was born on June 7, 1981, in Moscow, Russia. The daughter of Alla and Sergei Kournikov, Anna began playing tennis at age 5. She was competing in the juniors a few years later, and at age 10 she headed to the United States to train at Nick Bollettieri's famed Florida tennis academy. Kournikova subsequently won several international junior tennis tournaments, and was declared the ITF Junior World Champion in 1995.
Education
Career
She entered professional tennis at the age of 14, winning the Fed Cup for Russia - becoming the youngest player to do so. She also won European Championships and the Italian Open Junior tournament.

In 1995, she was a two time winner of the International Tennis Federation title. That year, she also made it to the doubles final at the Women's Tennis Association Tour at the Kremlin Cup.

In 1996, she made her grand slam debut at the US Open. The following year, she played the Australian Open, Italian Open, French Open and also made her Wimbledon debut, reaching the semi-finals.

In 1997, she played the US Open and lost against Irina Sprlea. The same year, she played the WTA Tour event, which was held at the Porsche Tennis Grand Prix in Filderstadt.

In 1998, she participated in the Australian Open and at that time she was ranked number 16 on the WTA's top 20. She lost against Martina Hingis, World Number one then. The same year, she lost in the second round at the Paris Open.

In the 1998 French Open she reached the fourth round, after which she lost to Jana Novotn. She also made it until the fourth round in the U.S Open, after which she lost to Arantxa Sanchez Vicario.

In 1999, she reached the World No 1 position in doubles. She reached the final round of the French Open that year and won the Grand Slam Doubles at the Australian Open.

In 2000, she won the Gold Coast Open doubles and reached the singles semi-finals at the Medibank International, Sydney, where she lost to Lindsay Davenport. She reached the fourth round in singles and the semi-finals in doubles at the Australian Open.

In the 2000 season, she made it to eight semi-finals at the WTA Tour Championships - Sydney, Scottsdale, Stanford, San Diego, Luxembourg and Leipzig. She reached the finals of the U.S Open.

In 2001, she suffered from an injury in her left foot due to which could not play in more than twelve tournaments, which included the French Open and the Wimbledon.

In 2001, she reached the second grand slam quarterfinals at the Australian Open. That season, she was ranked number 74 in singles and number 26 in doubles.

In 2002, she won the Grand Slam Doubles at the Australian Open along with her partner Martina Hingis. She also reached the semi-finals in the Wimbledon and reached the quarter-finals at the U.S Open.

After 2003, she did not play any more of the Women's Tennis Association Tournaments. She however played various matches for charitable causes and exhibitions.

In March 2004, she retired from professional tennis due to chronic lower back pain.

In 2005, she played a doubles charity match for the Indian Ocean tsunami. The same year, along with Martina Hingis she played for the World Team Tennis charity.

In 2008, she attended the Nautica Malibu Triathlon in order to raise money for children's hospitals in Los Angeles. That year, she also played exhibition charity matches in North Carolina.

Later in 2008, she played to raise money for the Elton John AIDS Foundation and Atlanta AIDS Partnership Fund. The following year, she played at the 'legendary night' event match that was held in New York.

In 2010, after a long break from competitive tennis, she played with her doubles partner Martina Hingis in the Invitational Ladies Doubles event at Wimbledon. They won against Samantha Smith and Anne Hobbs.
Religion
Views
Quotations: "Why are people afraid of getting older? You feel wiser. You feel more mature. You feel like you know yourself better. You would trade that for softer skin? Not me!"(A.Kournikova)

" I believe in commitment. I believe in being open and trusting each other and respecting each other completely."(A.Kournikova)

"I think it's really important for me not to forget where I came from."(A.Kournikova)

"I worked very hard and I earned all the attention I'm getting."(A. Kournikova)

(http://www.brainyquote.com/quotes/authors/a/anna_kournikova.html)

"Well, I'm playing for the fans so whenever they come and ask for autographs I always try to give it to everybody because I'm out there for the people."(A. Kournikova)
Personality
Anna Sergeyevna Kournikova is probably the only tennis player who has successfully developed her career beyond tennis court by establishing herself in the entertainment industry. This appealing young athlete has turned to be the first Russian beauty to conquer the tennis world, gaining a large fans with her dazzling look, along with photographers behind who follow her dynamic activities either on the court or beyond. She is one of the tennis stars who has been signed by major sport brands, like Adidas, and wonderfully made herself as a celebrity. Thus, it is reasonable to state that she is perhaps the best-known tennis player among people who aren't fans of this kind of sport.
Quotes from others about the person
Tennis legend Billie Jean King echoes those sentiments.

"Anna is the real thing," says King. "She's great off the ground and quick. Most of all, she loves the limelight and loves the show courts. She's having a good time out here and is poised for the big time."
Interests
Sport & Clubs: Tennis, hockey, basketball
swimming, shopping, visiting museums and concerts, music, TV, reading, foreign languages​​, cooking
Connections
She dated Russian ice hockey player Sergei Viktorovich Fedorov and the two were married in 2001 and divorced in 2003. Her agents however, repeatedly denied this. Around 2001, she was seen with Spanish singer Enrique Iglesias and even appeared in one of his music videos; 'Escape' the same year. According to reports, they got married and later separated.

mother: Alla Vladimirovna Kournikova

-

Russian

half-brother: Allan Kournikova

ex-spouse (2001-2003): Sergei Fedorov

-

Russian

The first Russian player to win the National Hockey League's (NHL) Hart Trophy as Most Valuable Player in 1994, Sergei Fedorov exemplifies the growing presence of European players in one of North America's favorite sports. In doing so he helped the Detroit Red Wings shake off a decades-long slump to return to Stanley Cup championship viability. The team won back-to-back victories in 1997 and 1998 in significant part due to Fedorov's efforts. After prolonged contract talks sparked a bidding war for his services in 1998, Fedorov renewed his contract with the Red Wings, who won another Stanley Cup in 2002.

Born in Spain in 1975, Enrique Iglesias is the son of popular Spanish singer Julio Iglesias. Iglesias grew up largely in Miami and began singing as a teenager. He released his self-titled debut album in 1995 and, like his subsequent studio works, proved to be a huge success. By early 2012, Iglesias had sold more than 60 million records worldwide. His most successful songs include "Bailamos," "Rhythm Divine," "Be With You," "Escape," "Maybe," "Don't Turn Off The Lights" and "Hero."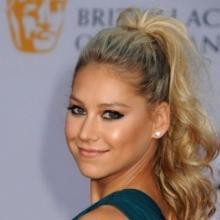 Contributor  
Works

The Biggest Loser
The Biggest Loser

Friends & colleagues

Sergei Fedorov
Sergei Fedorov
Go
up
Edit Profile