Joss Hill Whedon
Joseph
Joss Whedon, byname of Joseph Hill Whedon (born June 23, 1964, New York, New York, U.S.), American screenwriter, producer, director, and television series creator best known for his snappy dialogue and his original series featuring strong females in lead roles, including the cult TV hit Buffy the Vampire Slayer (1997–2003).
Background
TV writer Joss Whedon was born in New York City in 1964. Joss Whedon is the middle of five brothers - his younger brothers are Jed Whedon and Zack Whedon. Both his father, Tom Whedon and his grandfather, John Whedon were successful television writers. Joss' mother, Lee Stearns, was a history teacher and she also wrote novels as Lee Whedon. Whedon was raised in New York and was educated at Riverdale Country School, where his mother also taught. He also attended Winchester College in England for two years, before graduating with a film degree from Wesleyan University.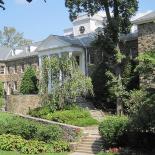 Career
Whedon began his career writing unsolicited scripts, and at the age of 25, he sold one to the producers at Roseanne.

Amidst that sitcom's early turmoil as Roseanne Barr fired the show's executive producer and took command herself, Whedon was hired as a story editor. He wrote several poignant episodes, including stories about Darlene's poetry, Roseanne's teenaged boss, Becky breaking into the liquor cabinet, and the first visit from Dan's motorcycle-riding buddy. From Barr's backstage tirades, Whedon says he learned how not to manage people. He left Roseanne as soon as he sold his first screenplay, Buffy the Vampire Slayer.

Whedon's first produced film script, the 1992 movie Buffy the Vampire Slayer, showcased his dream of creating not just a female hero but ''a world in which adolescent boys would see a girl who takes charge as the sexiest goddamn thing they ever saw." He lost control of his screenplay during the production process, however, and was "devastated" with how the movie had turned from a tale of female empowerment to a broad comedy about vampires. "I hate camp," he said.

On the big screen, though, Buffy was filmed as a typical teen comedy, and it turned out typical indeed.Kristy Swanson was an amiable if airheaded Buffy who seemed unsure who her character was supposed to be, and Donald Sutherland played Buffy's watcher, but made it clear backstage that he felt he was the movie's star. The film had its moments but it was lukewarmly received, and compared to TV's BtVS it seems to have, well, no blood.

Over the next several years, Whedon worked on TV's Parenthood and became a "script doctor," fixing other writers' screenplays, usually with an infusion of humor. He had a credited hand in Toy Story, Titan AE, and Disney's Atlantis: The Lost Empire, and did uncredited (but well-paid) work on Speed, The X-Men, Twister, and Waterworld. He wrote Alien: Resurrection starring Sigourney Weaver and Winona Ryder, the fourth Alien movie, which was a vast improvement from the cheap, cheesy Alien 3, and almost as scary as Alien or Aliens.

Years after Buffy's release, Whedon was given the opportunity to revisit his idea as a television series of the same name, which premiered in 1997 and starred Sarah Michelle Gellar in the title role. This time the narrative realized his aspirations, and the show, which ran until 2003, became a cult hit. In 1999 Whedon introduced a spin-off series, Angel, which centred on the exploits of Buffy's star-crossed lover, a vampire with a soul who acted as a private detective in supernatural crime cases. After Buffy's end, Whedon continued the franchise in comic-book form, with the series Buffy the Vampire Slayer Season 8 (2007–11) and Buffy the Vampire Slayer Season 9 (2011– ). He also contributed to existing comic-book series such as X-Men and adapted some of his other TV ideas into comics.

During these years, Whedon wrote and directed hundreds of episodes of both shows, winning Emmy and Hugo nominations and a rabid fan following for his work. Whedon's shows were lauded for their distinctively offbeat style, which readily mixed witty dialogue and pop culture references.

While Buffy and Angel were both still airing, Whedon undertook another original TV series, Firefly(2002–03), a sci-fi western about a small crew of space pioneers. The show was praised by critics but received poor ratings and was canceled in its first season. Despite this, DVD sales and fan reaction (especially on the Internet) were so strong that Whedon was able to extend the series with a full-length theatrical follow-up, Serenity, in 2005, which Whedon both wrote and directed.

After Serenity, Whedon spent a period of time writing comic books based on both his own works (Buffy, Firefly) and other established properties (Runaways, The Astonishing X-Men). He also was attached to write and direct the Wonder Woman movie, but in 2007 announced he would no longer be working on the project.

During the 2007-'08 Writer's Guild strike, Joss Whedon collaborated with his brothers Jed and Zack Whedon and Maurissa Tanchareon to create an original musical: Dr Horrible's Sing-Along Blog. Starring Neil Patrick Harris, it was filmed just after the strike ended and was released online for free that summer, where it became so popular that the server couldn't handle the demand and crashed. Dr. Horrible's Sing-Along Blog later won two Emmy Awards.

The following year Whedon returned to television with the science-fiction series Dollhouse (2009–10), which, like Firefly, received only a limited run before its cancellation. After the series ended, Whedon returned to film, cowriting the script for the horror-comedy The Cabin in the Woods (2011).

Whedon joined the Marvel Comics universe as the writer and director of the 2012 box office hit The Avengers starring Robert Downey Jr., Chris Evans and Mark Ruffalo. Three years later, Whedon enjoyed another wave of success, writing and directing Avengers: Age of Ultron.

On the small screen, Whedon has also worked on another Marvel property,Agents of S.H.I.E.L.D. He created this series about a group of secret agents working to save the world from numerous threats. Clark Gregg and Ming-Na Wen star in the show, which debuted in 2013.

Often gives his characters names that are later revealed to be their last names and/or based on an unusual abbreviation for their full name. For example: only after the character Oz had already left Buffy the Vampire Slayer (1997) did the show reveal that "Oz" was an abbreviation of his full name, Daniel Osbourne; on "Angel," they did not clarify that Doyle was actually the character's last name for many episodes; "Xander," the name of a main Buffy character, is a much less usual nickname for "Alexander" than the much more common "Alex;" and likewise for the name "Topher," the name of a main Dollhouse (2009) character, which is a much less usual nickname for "Christopher" than the much more common "Chris.". Whedon's own nickname, "Joss," is an uncommon diminuitive of "Joseph," which is much more often abbreviated "Joe."

Frequently casts Nathan Fillion and Alan Tudyk.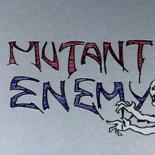 Politics
Views
Quotations: "Loneliness is about the scariest thing out there."

"The thing about a hero, is even when it doesn't look like there's a light at the end of the tunnel, he's going to keep digging, he's going to keep trying to do right and make up for what's gone before, just because that's who he is."

"The only way to real mature love is to get past the tropes of what we consider 'romance.'"

"Writers are completely out of touch with reality."

"I love fantasy. I love horror. I love musicals. Whatever doesn't really happen in life is what I'm interested in. As a way of commenting on everything that does happen in life, because ultimately the only thing I'm really interested in is people."

"I'm a very hard-line, angry atheist. Yet I am fascinated by the concept of devotion."

"I am a great believer in found families and I'm not a great believer in blood."

"Actors wait tables, directors work at video stores."

"Every writer loves the idea of being able to go in and fix a problem and then leave without obligation. It's fun!"

"Every kid who hated grownups becomes a grownup. Well, except the ones who died."
Personality
Height - 5' 10" (1,78 m).

Frequent use of nouns as adjectives, by adding the suffix "-y".

Plans storylines far in advance for all his television series, allowing for remarkable long-term continuity.

Features tough, strong female characters.

Kills off characters who are among his most popular, to keep his audiences surprised.

Tongue-in-cheek, witty writing style.

Writing is clearly in his blood, since he could arguably be the world's first third-generation television writer.

Has said that he created Buffy (of the vampire slaying fame) to be an "alternative feminist icon".

Has claimed that his script for Firefly episode "Our Mrs. Reynolds" is his personal favorite thing he has ever written.

An active supporter of gay rights.

Whedon, who has made his support of feminist causes well known and who has built much of his career writing films and TV shows about empowered teenage girls or young women, was a subscriber to Sassy, an American feminist magazine for teenage girls. Sassy was published between 1988-1994, which means that Whedon (who was born in 1964) would have been far into his late 20s or early 30s while receiving the publication.

Whedon's children have his wife's last name, not his.

He is a huge "X-Men" fan and based his most famous character, Buffy Summers, partly on Kitty Pryde.

His work often contains twinning, doubles, or doppelgängers. He has twice cast the non-acting identical twin brother of one of his series regulars as a supernatural double or doppelgänger of the regular character.
Interests
Writers: The Killer Angels by Michael Shaara

The works of Charles Dickens.

The works of Ray Bradbury.

Abe by Richard Slotkin

William Shakespeare

Ray Bradbury
Favourite films:

The Godfather Part II

The Matrix

Mad Max II

all parts of Terminator

Serials:

Battlestar Galactica

Tahmoh Pennikett
Music & Bands: Decade, the Neil Young compilation

Frank Sinatra

Jill Sobula

Darling Violetta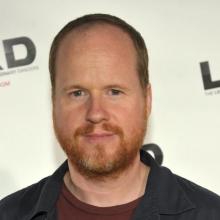 Born
June 23, 1964
(age 53)
Nationality
Ethnicity: