Amy Lou Adams
Amy Adams was born on August 20, 1974, in Vicenza, Italy, and her family relocated to the United States when she was about 8 years old. She pursued dancing as well as musical theater, and continued auditioning for TV and film roles until she landed several that launched her into fame. Since then, Adams has starred in such popular films as Junebug, Enchanted, Doubt, Julie & Julia and Man of Steel, among many others.
Background
Ethnicity: Amy was raised in a Mormon family of seven children in Castle Rock, Colorado, and has English, as well as smaller amounts of Danish, Swiss-German, and Norwegian, ancestry.
Actress Amy Lou Adams was born on August 20, 1974 in Vicenza, Italy. She was the fourth of seven children born to Americans Kathryn and Richard Kent Adams, with her father stationed at Caserma Ederle military base at the time of her birth. The Adams family, which was Mormon, relocated from one base to another until they settled in Castle Rock, Colorado when Adams was about 8 years old.
Education
Adams sang in the Douglas County High School choir and, aspiring to become a ballerina, trained as an apprentice at a local dance company.

Art teacher Larry Alexander said Amy "had the quiet intensity of a perfectionist." She belonged to something called "humanities," which was a theater hot spot. Amy never really belonged to any one group in high school, though. "I wanted to but I sort of fell through the cracks. It's not that anyone was mean to me; I just think that for the most part people were indifferent, and sometimes that hurts worse. You know, 'She's nice enough but…' And I didn't have time to do much of anything outside of school because of ballet."

Later, she decided the rigidity of ballet training was ill-suited for her, and she began to pursue a career in musical theater instead.

Young Amy was also a promising athlete, an area in which her parents encouraged her so she could win a college scholarship. "There was not enough money to put all the kids through school," she says. "They were a little disappointed when I stopped doing athletics to dance." Her ambition was to be a ballerina. Throughout her high school years, "which didn't hold a lot for me socially or academically", she would try to scrape a C average that would permit her to continue training as an apprentice at the David Taylor Dance Company. At 18, however, Adams came to the realization that "I am never going to be that good, no matter how hard I work. I got into musical theater, which was much better suited to my personality. It was like, 'OK, this fits.'" Her mother knew Amy was going to be a star when she was rushed into service by Boulder's Dinner theater for A Chorus Line after another actor was injured. "She learned all the songs and dances by video," Kathryn Adams said. "When she went on stage, she hadn't had any time with the rest of the cast, and she was phenomenal."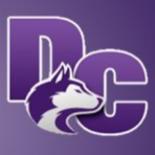 Career
After graduating from Douglas County High School, Amy worked as a greeter at The Gap in Atlanta ("I lived in Virginia Highlands, Atlanta. I worked at the Lenox Mall in the Gap. I wanted to work in the stockroom, but I was just too peppy. I tried, they were like 'No, you have to be at the front of the store. You are the only person who will literally talk to everyone who comes in the store.'") and a waitress at Hooters. Adams worked as a Hooters waitress in Atlanta for about three weeks but she understood that short shorts and beer don't mix.

In the mid-1990s, Adams worked as a dancer at a number of different theaters and playhouses in Colorado and Minnesota. By the end of the decade, she landed her first film role in the comedy Drop Dead Gorgeous. Shortly thereafter, encouraged by co-star Kirstie Alley, Adams relocated to Los Angeles and auditioned for more roles. She landed one on a FOX television series, but it was later canceled.

Adams went on to appear in several small films and guest star on TV series. She was also chosen to appear in Steven Spielberg's Catch Me If You Can (2002) as Brenda Strong—a role that, according to Spielberg, should have launched Adams's career. But it wasn't until she starred in the 2005 film Junebug that Adams made her breakthrough: She received an Academy Award nomination for best supporting actress as well as a Special Jury Prize for her performance after Junebug premiered at the 2005 Sundance Film Festival.

It was late 2007 with her star-making performance as Giselle in the Disney hit Enchanted (2007) that truly saw the rise of Amy Adams. The actress was amongst 300 or so actresses who auditioned for the role, but she stood out to director Kevin Lima because of her "commitment to the character, her ability to escape into the character's being without ever judging the character was overwhelming." Amy was practically unknown when she auditioned so the director and the studio made a risky move in casting Amy – and it truly paid in the end as it is Amy Adams' performance that truly makes the picture stand out! In Enchanted Amy sings, dances and acts her heart out and, in result, she won the hearts of cinema goers world wide. Enchanted was both a commercial and critical success garnering Adams Golden Globe, Critic's Choice, and Satellite Award nominations and making her a real box office star. Wrapping up her break-out year as a film star, Adams played Bonnie Bach, a supporting role as a loyal, adoring assistant of the Texas governor in Charlie Wilson's War, starring Tom Hanks and Julia Roberts.

In late 2007 Amy began filming the intense drama Doubt in New York with two of her acting heroes, Meryl Streep and Philip Seymour Hoffman.

In January 2009 Amy Adams garnered multiple award nominations for her restrained and innocent performance in Doubt; including a BAFTA, Golden Globe, two Screen Actors Guild Awards, and her second Academy Award nomination for Best Supporting Actress.

As of late Amy has appeared in several big Hollywood productions. She appeared alongside Matthew Goode in Leap Year in March of 2009, as an uptight woman who travels to Dublin to propose to her boyfriend on leap day, Feb. 29, following an Irish tradition in which women propose to men on that day and the man has to say yes.

Finally Ten Best Days of My Life will not only see Amy starring but also will make her debut as a producer. She became involved with the project after Shawn Levy (attached director) discovered her reading the book while filming Night at the Museum 2.
Major achievements
Playing a sweet small-town girl in Junebug not only got her noticed, it also earned her her first Oscar nomination as Best Supporting Actress in 2006. Adams picked up her second Best Supporting Actress Academy Award nomination in 2009 for her work in Doubt. Oscar nomination #3 came in 2011 with The Fighter, #4 was for her work in The Master, and #5 arrived in 2014 with American Hustle.

Notable Movie Credits:

Drop Dead Gorgeous (1999)

Psycho Beach Party (2000)

The Slaughter Rule (2002)

Pumpkin (2002)

Serving Sara (2002)

Catch Me If You Can (2002)

The Last Run (2004)

The Wedding Date (2005)

Junebug (2005)

Standing Still (2005)

Talladega Nights (2006)

The Ex (2006)

Underdog (2007)

Enchanted (2007)

Charlie Wilson's War (2007)

Sunshine Cleaning (2008)

Miss Pettigrew Lives for a Day (2008)

Doubt (2008)

Night at the Museum: Battle of the Smithsonian (2009)

Julie & Julia (2009)

Moonlight Serenade (2009)

The Fighter (2010)

Leap Year (2010)

The Muppets (2011)

The Master (2012)

Trouble with the Curve (2012)

Man of Steel (2013)

Her (2013)

American Hustle (2013)

Lullaby (2013)
A March 2008 MSNBC article called Adams Hollywood's new "It Girl," adding that she's still uncomfortable with all of her "It-ness." The article quoted Adams as saying, "I always equated 'It Girls' to, like, having a certain type of sexuality. So, for me, I don't think like that. I don't associate that with myself at this time. I've been working, which is so grounding and you don't sort of get a sense of the outside world when you're working."

Discography

2007 "True Love's Kiss"

2007 "Happy Working Song"

2007 "That's How You Know"

2008 "If I Didn't Care"

2011 "Life's a Happy Song"

2011 "Me Party"

2011 "Life's a Happy Song Finale"
Politics
Religion
Adams is a former Mormon, but doesn't keep the faith today--except for the general values instilled in her as a result of that experience.
Denomination: Mormon
Views
"I grew up as a Mormon and that had more of an impact on my values than my beliefs. When you're raised in that sort of environment, with the "golden rule," that always carries over. Religious guilt carries over, too. You can't really misbehave without feeling badly about it—at least I can't."
Quotations: "I think that I've always been attracted to characters who are positive and come from a very innocent place. I think there's a lot of room for discovery in these characters and that's something I always have fun playing."

"I have worked with some of the meanest people in the world. You can't do anything to intimidate me."

"I had an existential crisis at the Oscars, sitting next to Sean Penn and Meryl Streep, and being like, 'What am I doing here? I don't belong here'. I felt like it could all be taken away."

"I was one of seven, and we took a lot of road trips - long road trips. And this was before iPhones and iPads and DVD players in cars. I remember how novel it was when I got my own Walkman so I could listen to music. It's going to sound silly, but one of my favorites was the "Out of Africa" soundtrack. I loved watching the scenery go by to that music. I thought it would be a beautiful ballet."

"I grew up as a Mormon and that had more of an impact on my values than my beliefs. I'm afraid I will always feel the weight of a lie. I'm very hard on myself anyway. Religious guilt carries over too. You can't really misbehave without feeling badly about it. At least, I can't."
Personality
Sun Sign - Leo

Build - Slim

Height - 5 feet 4 inches or 163 centimeters

With her effervescent personality and "beautiful face of light," Amy Adams plays a believable ingenue. Yet the thirty-nine-year-old relishes revealing new depths. As a seductive 1970s scam artist in "American Hustle," for instance, audiences and critics alike delight in her character's foul mouth and plunging necklines -- and the role garnered her an Oscar nomination.
Quotes from others about the person
"She purposely keeps a little mystery about herself," the late Philip Seymour Hoffman once said of Adams, who played the wife of his cult-leading charlatan in "The Master" (2012) and a nun to his priest under suspicion in "Doubt" (2008).
Interests
Acting, Singing, Watching Movies, Listening Music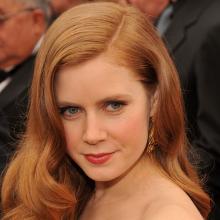 Born
August 20, 1974
(age 43)
Nationality
1980 - 1990

1989 - 1990

1990 - 1990
Contributor  
Album

Photo
Photo
Photo
Photo
Photo

School

Douglas County High School

Start date
Finish date
Photo

Career

The Gap in Atlanta
Hooters
The Gap

Major Achievements

Playing a sweet small-town girl in Junebug not only got her noticed, it also earned her her first Oscar nomination as Best Supporting Actress in 2006. Adams picked up her second Best Supporting Actress Academy Award nomination in 2009 for her work in Doubt. Oscar nomination #3 came in 2011 with The Fighter, #4 was for her work in The Master, and #5 arrived in 2014 with American Hustle. Notable Movie Credits: Drop Dead Gorgeous (1999) Psycho Beach Party (2000) The Slaughter Rule (2002) Pumpkin (2002) Serving Sara (2002) Catch Me If You Can (2002) The Last Run (2004) The Wedding Date (2005) Junebug (2005) Standing Still (2005) Talladega Nights (2006) The Ex (2006) Underdog (2007) Enchanted (2007) Charlie Wilson's War (2007) Sunshine Cleaning (2008) Miss Pettigrew Lives for a Day (2008) Doubt (2008) Night at the Museum: Battle of the Smithsonian (2009) Julie & Julia (2009) Moonlight Serenade (2009) The Fighter (2010) Leap Year (2010) The Muppets (2011) The Master (2012) Trouble with the Curve (2012) Man of Steel (2013) Her (2013) American Hustle (2013) Lullaby (2013)
Go
up
Edit Profile