John Michael Green
John Green is the New York Times bestselling author of Looking for Alaska, An Abundance of Katherines, Paper Towns, and The Fault in Our Stars. He is also the coauthor, with David Levithan, of Will Grayson, Will Grayson. He was 2006 recipient of the Michael L. Printz Award, a 2009 Edgar Award winner, and has twice been a finalist for the Los Angeles Times Book Prize. Green's books have been published in more than a dozen languages.
Background
John Michael Green was born on August 24, 1977, to Mike and Sydney Green in Indianapolis, Indiana. He is a YouTube video-blogger, or "vlogger", with his brother, Hank Green. Their YouTube channel, Vlogbrothers, has over 2,500,000 subscribers as of May 2015. Perhaps more notably, John is also an author. His most recent book, released in January 2012, was adapted to film in "The Fault in Our Stars" (2014).
Education
John received his early education from Lake Highland Preparatory School and Indian Springs School. His experience of school was similar to other social outcasts who get bullied by arrogant people.

"I was a crap student: I didn't read; I didn't participate; I didn't turn in papers, or when I did, it was embarrassingly obvious I hadn't read the books," he noted in a speech to librarians, reproduced on his blog. "I also skipped class a lot. It was in the morning, and I didn't think very highly of morning classes." Nonetheless, he said, "the course of my life was altered by teachers who challenged me, who assumed I was smart and refused to acknowledge otherwise despite considerable evidence." His boarding school experiences would become a source of material for his first novel.

He earned double graduation degrees in English and Religious Studies from Kenyon College.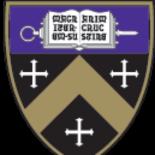 Career
John worked as a student chaplain after graduation in a children's hospital. His initial aim was to become an Episcopal priest. However, the time he spent among children with terminal-illness stimulated him to become a writer. Afterwards, he worked as a publishing assistant for Booklist, a book review journal. Green wrote numerous reviews on literary fictions mostly concerning conjoined twins or religion of Islam. In addition, he contributed frequently to National Public Radio (NPR)'s All Things Considered and to Chicago NPR affiliate WBEZ.

While working as a critique he also began writing his debut Looking for Alaska. Eventually, he had his project completed and published by 2005. It is a coming-of-age romance novel about a teen Miles. The novel is inspired by Green's time at Indian Springs. Unlike other YA writers, Green has broadened the horizon of YA novels' subjects matter. He introduced more philosophical approach to the issues in a teenager's life. The unorthodox form and content of the novel had it earned the American Library Association's Michael L. Printz Award in 2006. The book made a record staying at New York Times best seller list for the span of 7 years.

Subsequently, Green penned a second novel in 2006 titled, An Abundance of Katherines. It was another successful publication which was able to garner runner-up position for the Printz Award and Los Angeles Times Book Prize's finalist stand.

Besides writing, Green works on other projects, mainly through online videos. In 2007, Green and his brother Hank started Brotherhood 2.0, a yearlong project in which the two brothers agreed to cease all forms of communication except video blogs. Using a Youtube channel, "vlogbrothers," they posted videos to each other on alternating days. Although intended to be a year long, the brothers continue to maintain the video exchanges.

His next novel published in 2008, Paper Town, was also received with the same enthusiasm as its predecessors. There was a promise of a film adaptation of the book which he accepted. However, later Green realized book's worth and feared the movie's failure to capture its essence would fail his dedicated readers. Thus, he pulled out of the adaptation contract. Moreover, following the success of his literary work, Green quit his job at Booklist as a critique with intention of working as a professional writer.

The years to come brought Green achievement of his lifetime in the form of The Fault in Our Stars. It was the highest grossing novel of 2012. The novel is about a teen Hazel with a terminal lung cancer, who keeps waiting for the sword to fall. Unlike other kids she didn't have much to aspire for until she meets Augustus who had once suffered from cancer himself. A sudden twist of fate takes them on a trip to Amsterdam and the journey changes everything for them. Green has masterfully sketched the plot in which he made certain at the beginning there is no happy-ending but there is hope. He expands the limitation of YA novel by discussing mature subject matter. Green philosophically and wittily approaches the theme of grief, pain, death, oblivion and other serious subjects. Moreover, he profusely infuse the literary allusions in the novel giving it a more sophisticated form.
Major achievements
He won the 2006 Printz Award for his debut novel and reached number one on a New York Times Best Seller list with his latest in January 2012.

One of Time Magazine's 100 Most Influential People in the World. [April 2014].

The Fault in Our Stars, his fifth novel, created a wave of popularity in YA fiction, with over 7 million hardcover copies already in print, and 3 million more expected in paperback in two editions. The book bagged the No. 4 position on USA Today's best selling books list in 2012, and has been in the top 4 for over 100 weeks. The Fault in Our Stars has affected teen psyche so much that you see its imprint almost everywhere: school lockers, Instagram, Facebook profiles, Selfies, T-shirts, and more.
Politics
He is an Independent who frequently votes for both Republicans and Democrats.
Party affiliation: Republican Party
Religion
John Green is a Christian, although he says he is sometimes uncomfortable describing himself as one.
Denomination: Christian
Views
I did not want to sell the movie rights for 'The Fault in Our Stars'. It was a very personal story for me. Also, I'd had some unhappy experiences before, and I didn't want a movie that I didn't like being made from a book that's so important to me. Everyone was like, 'Oh, it's a 'Love Story' for a new generation!' And I was like, 'That was the worst thing you could've possibly said to me'. I wanted it to be a funny movie and a sweet movie, but I also wanted it to be about asking the question, What constitutes a good life? And whether it's possible to have a good and meaningful life, even if you have a short life.
Quotations: "You can love someone so much. But you can never love people as much as you can miss them."

"Maybe our favorite quotations say more about us than about the stories and people we're quoting."

"If you are rich, you have to be an idiot not to stay rich. And if you are poor, you have to be really smart to get rich."

"When you acknowledge that there is nothing repulsive or unforgivable or shameful about yourself, it becomes easier to be that authentic person and feel like you're living a less performed life."

"I don't know any perfect people, only really really flawed people who are still worth loving."
Personality
Height - 6' 1" (1,85 m)

Extremely fast talking voice

"Green, now thirty-six, is thin and tall, with light-brown hair that shifts around like a haystack in a stiff wind; he often rakes his hands through it, causing random clumps to stand up straight..."
Quotes from others about the person
Mr. Green is such a fervent soccer enthusiast that he has a separate Twitter feed, @sportswithjohn, on which he exclusively tweets about sports, primarily soccer and American football, to his 53,000 followers. He also sponsors a soccer club, AFC Wimbledon.

Mr. Green's high school classmate and friend, novelist Daniel Alarcón, said soccer is a huge part of Mr. Green's life and identity. "I think he primarily sees himself as a Liverpool fan who just happens to write novels and maintain this entire community of Nerdfighters at his beck and call," Mr. Alarcón said.
Interests
Writers: F. Scott Fitzgerald, Ray Bradbury, J.D. Salinger
Sport & Clubs: American football, baseball; Cubs, University of Alabama Crimson Tide
Watching movies, reading? video blog
Connections
YouTube star who made a popular Brotherhood 2.0 series of daily videos communicating with his brother John Green, author of the best-selling novel The Fault in Our Stars. In January 2015, he received the opportunity to interview US President Barack Obama in January 2015, alongside fellow YouTubers Bethany Mota and GloZell Green.

Henry Green is the son of John Green and Sarah Green. He was born on January 20, 2010. He has appeared in a few vlogbrothers videos, but for the most part, John has decided to keep Henry's appearances to a minimum, for his son's safety and privacy.

There are a few videos which Henry is in. It has been suggested through the video Cooking with a 3-Year-Old: The Mac & Cheese and Communist Celery Edition (February 26, 2013) that Henry may or may not be a communist.

John has also written new lyrics to a well-known lullaby for Henry, explaining what he would buy for his son, "in the event that the mockingbird doesn't sing."

Alice Grace Green is the second child of John and Sarah.

She was born on the 4th of June, 2013.

In a live-stream to the White House, she was almost named by the president of the United States, Barack Obama, who decided not to name her because if John and Sarah chose a different name for her, then her entire life she may be self-conscious that, "the President doesn't like my name."
1983 - 1995

1983 - 1995

1995 - 2000

2000 - 2000

2000 - 2005
Contributor  
Album

Photo
Photo
Photo
Photo
Photo
Photo
Photo
Photo
Photo

School

Lake Highland Preparatory School
Indian Springs School

College/University
Career

Children's hospital
Booklist

Family description
Works

book: The Fault in Our Stars, 2012
film (2015): Let It Snow
film (2015): Paper Towns
film (2014): The Fault in Our Stars

Views and World outlook
Personality
Go
up
Edit Profile