Education
Career
After graduating in 1993, Ellis spent time in private practice in Chicago. In 1996 Ellis, as an expert in constitutional and election law, spent two years as assistant counsel to the speaker before returning to Chicago to join some friends in his own firm. In 1996 he started to write his first novel "Line of vision", due to it David won the Edgar Allan Poe Award for Best First Novel by an American author in 2002. He currently serves as Special Counsel to Illinois House Speaker Michael J. Madigan. He has argued dozens of cases at the trial and appellate levels, specializing in constitutional law.
Major achievements
As a lawyer, Dave prosecuted and convicted Governor Rod Blagojevich in the Impeachment trial before the Illinois Senate. The latter as the first Democratic governor to hold office in a quarter century became the first governor in Illinois history to be impeached. In December, 2014, Dave was sworn in as the youngest-serving Justice of the Illinois Appellate Court for the First District.
Personality
Quotes from others about the person
James Patterson, New York Times bestseller: "David Ellis's pages throb with action and suspense."

Michael Madigan, Speaker of Illinois House of Representatives: "Dave Ellis is a skilled attorney. He proved the true measure of his talents with the excellent guidance he gave the legislature through the truly uncharted course of impeachment."

Scott Turow, best-selling author and trial attorney: "He's a terrific litigator, as his performance in the Blagojevich impeachment permanently established. Probably his greatest achievement there was off-screen, in getting the U.S. Attorney's Office to release a smidgen of their evidence, something they very rarely do without a tremendous fight when it's pre-trial."
Interests
Sport & Clubs: Football, basketball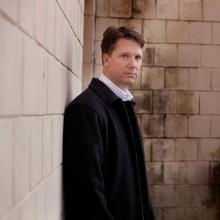 Born
January 1, 1967
(age 50)
Nationality
1990

1993

1993 - present

1996 - present

2006 - present
Contributor  
Nationalities
Nationalities
Birth date
Ethnicity
Activities
General Info
Background
Place
School

Downers Grove North High School

College/University

the University of Illinois

College/University

Northwestern University School

College/University

Northwestern University School
Northwestern University School of Law

School and college years description
School and college years description
Career
Career
Career Description
Career
Career Description
General Info
Major Achievements

As a lawyer, Dave prosecuted and convicted Governor Rod Blagojevich in the Impeachment trial before the Illinois Senate. The latter as the first Democratic governor to hold office in a quarter century had become the first governor in Illinois history to be impeached.

Major Achievements

As a lawyer, Dave prosecuted and convicted Governor Rod Blagojevich in the Impeachment trial before the Illinois Senate. The latter as the first Democratic governor to hold office in a quarter century had become the first governor in Illinois history to be impeached.
As a lawyer, Dave prosecuted and convicted Governor Rod Blagojevich in the Impeachment trial before the Illinois Senate. The latter as the first Democratic governor to hold office in a quarter century had become the first governor in Illinois history to be impeached. In December, 2014, Dave was sworn in as the youngest-serving Justice of the Illinois Appellate Court for the First District.

Major Achievements

As a lawyer, Dave prosecuted and convicted Governor Rod Blagojevich in the Impeachment trial before the Illinois Senate. The latter as the first Democratic governor to hold office in a quarter century had become the first governor in Illinois history to be impeached. In December, 2014, Dave was sworn in as the youngest-serving Justice of the Illinois Appellate Court for the First District.
As a lawyer, Dave prosecuted and convicted Governor Rod Blagojevich in the Impeachment trial before the Illinois Senate. The latter as the first Democratic governor to hold office in a quarter century became the first governor in Illinois history to be impeached. In December, 2014, Dave was sworn in as the youngest-serving Justice of the Illinois Appellate Court for the First District.

Career Description
Career Description
Awards
Career

Illinois House Speaker Michael J. Madigan

Party affiliation
Career

Illinois House Speaker Michael J. Madigan
Illinois House of Representatives

Career Description
Career

Illinois House of Representatives

Quotes from others about the person
Favorite writers
Other interests
Favorite Sports & Clubs
Family description
Relatives
Relatives
Relatives
Relatives
References

com.htp.peoplebook.domain.object.PublicationAbout@1f

References

com.htp.peoplebook.domain.object.PublicationAbout@1f

References

com.htp.peoplebook.domain.object.PublicationAbout@1f

References

com.htp.peoplebook.domain.object.PublicationAbout@1f

Quotes from others about the person
Quotes from others about the person
Go
up
Edit Profile