Education
Career
Assistant professor University Colorado, Boulder, 1986-1989. Associate professor University Arizona, Tucson, 1989-1991. Professor University New Mexico, Albuquerque, 1991-1997.

President Mekko Productions, Inc., Honolulu, since 1992. Professor University of California at Los Angeles, 2000—2005. Russo endowed chair University New Mexico, New Mexico, 2005—2009.

Member advisory board Poets, Playwrights, Editors, Essayists and Novelists association American Center, New York City, 1994-1996, National Council on the Arts. Founding board member Native Arts and Cultures Foundation.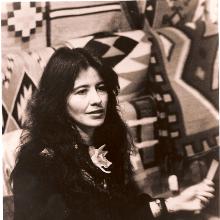 1976

1978

1992

1998

2005

1986 - 1989

1989 - 1991

1991 - 1997

1992

2005 - 2009