Edmund S. PHELPS
Edmund S. PHELPS, economist in the field of Macroeconomic Theory.
Background
PHELPS, Edmund S. was born in 1933 in Evanston, Illinois, United States of America.
Education
Bachelor of Arts Amherst College, Master of Arts, 1955. Doctor of Philosophy Yale University, 1959.
Career
He was the winner of the 2006 Nobel Prize in Economics. He is McVickar Professor of Political Economy at Columbia University, Director of Columbia's Center on Capitalism and Society.

His career began with a stint at the RAND Corporation. Back east in 1960, he held positions at Yale and its Cowles Foundation until 1966, then a professorship for five years at Penn. In 1970 he moved to New York and joined Columbia in 1971.

Phelps was elected a Fellow of the National Academy of Science in 1982 and made a Distinguished Fellow of the American Economic Association in 2000. In 2008 he was named Chevalier of the Legion of Honor and was awarded the Premio Pico della Mirandola for humanism and the Kiel Global Economy Prize. In the same year the University of Buenos Aires Law School established the Catedra Phelps for Programs on Dynamism and Inclusion. He also holds many honorary doctorates and several honorary professorships.
Achievements
United States Social Science Research Council, United Kingdom or United States of America Fellow, 1965-1966. Fellow, Center Advanced Study Behavioral Sciences, Stanford, 1969-1970. Wesley C. Mitchell Research Professor, 1974.

Guggenheim Foundation Fellow, 1978. Fellow, Econometric Society, 1968, American Academy of Arts and Sciences, 1980, National Academy of Sciences, USA, 1982. Vice president, American Economic Association, since 1983.

President, Atlantic Economics Society, 1984.
Works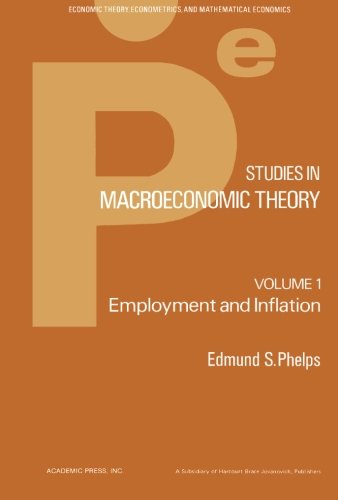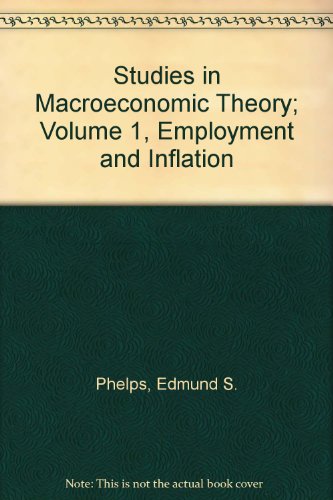 Politics
Phelps' moral defense of capitalism rests on two pillars — the fact that it is the best system for helping the poorest amongst us, and that it helps maximize "self-expression" of creative people. Phelps does correctly contrast the European mixed economies with the American less-mixed economy, and shows that the increased level of statism in the European systems stifles innovation. "Actual capitalism departs from well-functioning capitalism — monopolies too big to break up, undetected cartels, regulatory failures and political corruption. Capitalism in its innovations plants the seeds of its own encrustation with entrenched power. These departures weigh heavily on the rewards earned, particularly the wages of the least advantaged, and give a bad name to capitalism. I conclude that capitalism is justified — normally by the expectable benefits to the lowest-paid workers but, failing that, by the injustice of depriving entrepreneurial types (as well as other creative people) of opportunities for their self-expression."
Views
Phelps was behind the modern reworking of the macro economy – and, according to Samuelson, the micro economy, too. His research programme consisted of introducing the imperfection of information and knowledge into economic theory, which he then reformulated, giving serious consideration to agents' expectations.

One of Phelps's famous works-"micro-macro" model clarify about unemployment problems. Phelps's works can be seen as a program to put "people as we know them" back into economic models – to take into account the incompleteness of their information and their knowledge and to study the effects of their expectations and beliefs on the workings of markets. He has adopted this perspective in studying unemployment and inclusion, economic growth, business swings and economic dynamism.

identify the institutions that are pathways to dynamism and the institutions that are obstructions.

Phelps's current work is about the benefits and sources of a country's structural dynamism – the enterprise and creativity of entrepreneurs, the skill of financiers in selecting and supporting the best projects, and the knowledge managers draw upon in evaluating and making use of new methods and products. Every dynamic economy has its doldrums and even torpid economies may rise, perhaps with delay, to an extraordinary opportunity. Yet great dynamism, he argues, brings advantages in virtually every dimension of economic performance, not just in productivity. For Phelps, the challenges presented in a creative and evolving business sector provide most people with their main vehicle for the exploration, exercise and development of their talents. In the already advanced economies this is perhaps the best reason why policy must aim to build a business sector of high dynamism and broad inclusion. The research task is to
Connections
Influence:

William Fellner
Awards
Phelps was awarded 2006 Nobel Prize in economic...

Phelps was awarded 2006 Nobel Prize in economics for his thesis, which "intensified our understanding of the relation between short-run and long-run effects of economic policy."